Manufacturing & Operations Consulting Senior Manager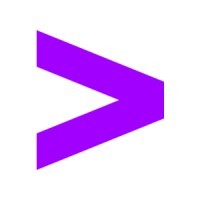 Accenture
Operations
Boston, MA, USA
Posted on Saturday, May 20, 2023
(Accenture LLP; Boston, MA): Accenture LLP has multiple openings for the position of Manufacturing & Operations Consulting Senior Manager in Boston, MA, and the job duties are as follows:
Plan, deliver, and execute Technology projects and programs for Accenture and its clients.
Work to ensure appropriate resources are mobilized and that programs, projects, and portfolios meet operational, contractual, and economic commitments.
Manage service quality, cost, and leadership of the people delivering services across one client deal and/or country.
Identify and assess complex problems for area(s) of responsibility.
Create solutions in situations in which analysis requires in-depth knowledge of organizational objectives.
Set strategic direction to establish near-term goals for area(s) of responsibility and for project delivery.
Interact with senior management levels at a client and/or within Accenture, including negotiating or influencing significant matters.
Manage large teams and/or work efforts at a client or within Accenture.
Contribute to assets and thought leadership by using expertise to develop and support operable and cost-effective solutions.