Instructional Design Senior Analyst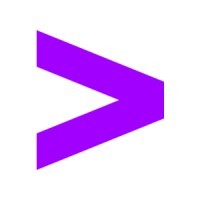 Accenture
IT, Design
Austin, TX, USA
Posted on Friday, May 26, 2023
Location: Austin, TX
Accenture is a leading global professional services company that helps the world's leading businesses, governments and other organizations build their digital core, optimize their operations, accelerate revenue growth and enhance citizen services—creating tangible value at speed and scale. We are a talent and innovation led company with 738,000 people serving clients in more than 120 countries.
Technology is at the core of change today, and we are one of the world's leaders in helping drive that change, with strong ecosystem relationships. We combine our strength in technology with unmatched industry experience, functional expertise and global delivery capability. We are uniquely able to deliver tangible outcomes because of our broad range of services, solutions and assets across Strategy & Consulting, Technology, Operations, Industry X and Accenture Song. These capabilities, together with our culture of shared success and commitment to creating 360° value, enable us to help our clients succeed and build trusted, lasting relationships. We measure our success by the 360° value we create for our clients, each other, our shareholders, partners, and communities.
The Instructional Design Senior Analyst professional focuses on the analysis, design, development, implementation, and evaluation of high quality, effective learning solutions consisting of written materials like user guides and infographics, and time-based media like webinars, computer-based training, and videos. They must have a strong ability to collaborate with other teams while meeting the following:
Key Responsibilities:
Supports team members to establish and maintain high educational standards.
Manages heavy workloads, meeting deadlines with minimal supervision.
Exemplifies proficiency in project management, self-organization, and attention to detail.
Must have strong interpersonal and communication skills while interacting with peers, management, and the client.
Must be able to assess user needs and use assessment tools to determine effectiveness of training programs.
Edits documentation for accuracy, clarity, coherence, and consistency, referring to accepted standards of editorial practice.
Rewrites material and or works with originators to affect necessary corrections and modifications.
Serves as a training subject matter expert participating in work groups, meetings and other initiatives.
This role can be as an individual contributor and or someone who oversees a small work effort and or team.
Professional Skills:
Excellent communication skills; written and oral with coworkers, customers, and clients.
Proven success in contributing to a team-oriented environment.
Proven ability to work creatively and analytically in a problem-solving environment.
Desire to work in an information systems environment.
Excellent leadership and interpersonal skills.