End User Support Engineer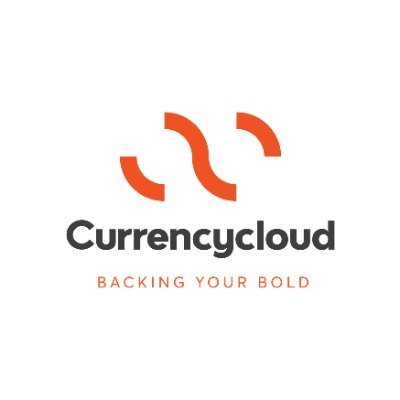 Currencycloud
Customer Service
London, UK
Posted on Thursday, April 6, 2023
About Currencycloud
In 2021 Currencycloud was acquired by Visa; we are somewhere where innovative thinking and the power of technology know no limits. We know that the success of the business depends on the people who keep it moving, which is why we are looking for exceptional talent to join our international payments revolution.
We are open & collaborative, living and breathing our company values:
Be Human, Better Together and Own it.
Currencycloud is growing at a rapid pace - we're looking for a brand new End User Support Engineer to join our UK-based team to support the scaling of our company going forward over the next year and beyond.
We work with a multitude of local and SaaS based solutions including Mac hardware powered by the Jamf Management Suite, Google Workspace, Slack, Atlassian Cloud - Jira and Confluence, Office 365, Cisco Meraki and more! It's a dynamic, agile and constantly evolving tech stack and this role works closely with it from both a maintenance and innovative perspective.
You will be working closely with all of our Mac devices and will need to be able to work with our employees to resolve issues & questions while collaborating with other teams to debug issues as required. This role will report into the End User Support - Team Leader.
The Details
Provide 1st and 2nd line support for End Users with corporate devices in both remote and onsite environments
Good understanding of Atlassian software admin (Jira, Confluence)Use Jira to manage customer requests and ensure they are resolved in a timely manner
Be the face of End User Support across all the CC offices
Follow internal processes and reporting as outlined in documentation
Testing new IT Software and Hardware tools to support company growth
Supporting Endpoint Protection and Security tools
Provide a great customer experience to all end users
Provide technology updates (when required)
Demonstrating a good understanding of the Corporate IT landscape, suggesting new tooling where appropriate
Work with the wider Currencycloud team on integration with Visa IT systems
Be able to commute to our London office 1 day per week
What skills are required?
Working/Collaborating as part of a larger team
Ability to deliver informative internal and external comms in both in-person and remote contexts
Impeccable attention to detail
Ability to pick up knowledge quickly - great self-starter
Take ownership of user problems, proactive when dealing with user issues
Ability to convert technical jargon to layman's terms
Ability to provide a great customer focus whilst adhering to all service management principles
Proactive approach - keen on proposing new ideas
Been visible and approachable
Great customer facing and rapport building soft skills
Experience
Supporting a macOS Based environment utilising tools such as the JAMF Management Suite
Understanding management techniques for the computers in a Jamf Environment using Policies and Config Profiles
Supporting 1st line Network queries both remotely and onsite across CC offices
Supporting VoIP systems enlisted by Currencycloud across all departments
Understanding of Google Workspace Administration or similar
Support for Microsoft Office suite
Support Single Sign On integrations
Management of existing Corporate IT assets and maintenance of stock levels
Why Currencycloud?
We are a company that values flexibility and a positive work-life balance. Wherever you are located, we trust you and your manager to determine the best office arrangement for you.
Your health and well-being are a top priority for us, and that's why we offer an extensive employee benefits package that takes care of you from all angles. You'll enjoy a competitive salary, a performance-based bonus (for permanent employees), a generous pension or 401K contribution, a flexible benefits allowance (location dependant) and a comprehensive healthcare plan that has built-in access to mental health support.
We also believe in providing our employees with ample opportunities for growth and development, so you'll have access to comprehensive learning and development resources as well as leadership training that will help you achieve your career goals.
We aren't currently looking for additional Recruiter support on this role and won't be accepting any unsolicited CVs