Senior Tax Manager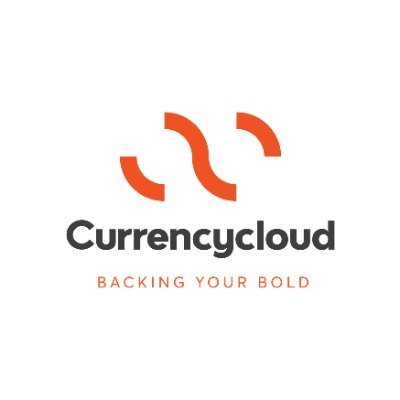 Currencycloud
Administration
London, UK
Posted on Wednesday, May 3, 2023
About Currencycloud
In 2021 Currencycloud was acquired by Visa; we are somewhere where innovative thinking and the power of technology know no limits. We know that the success of the business depends on the people who keep it moving, which is why we are looking for exceptional talent to join our international payments revolution.
We are open & collaborative, living and breathing our company values:
Be Human, Better Together and Own it.
First line leadership of the tax function at Currencycloud as it continues to grow by moving into new markets
and geographies. The role encompasses responsibility for global compliance with tax legislation and
collaborating with other teams across the business on areas where tax treatment is material to the company
and our customers.
As the tax professional responsible for Currencycloud, the Tax Manager will report to the Head of Finance for
Currencycloud, whilst being supported by the wider Visa tax team.
This role would suit candidates who have a strong technical background, excellent team working skills, a
commercial, problem-solving mindset and the ability to articulate tax concepts to a broad range of
stakeholders.
Remote first with the option to work out of Currencycloud's or Visa's London offices
The Details…
Responsible for implementing global tax strategy for Currencycloud entities in all jurisdictions including formulating
transfer pricing policy, considering contracting approach to optimise indirect and direct tax positions and tax risk
mitigation.
Manage tax consultancy projects where external advisors are required to be engaged, such as Transfer Pricing studies.
Managing global tax compliance activities across all direct and indirect taxes, including reviewing the work of local tax
firms.
Coordinating post acquisition tax integration workstream, conducting gap analysis of processes and redesigning
processes where required.
Business partnering by assessing impact of legislative developments and changes in Currencycloud's business model
on tax footprint in the context of rules within different jurisdictions, including proactively identifying tax issues which may
affect Currencycloud and summarising proposed solutions to senior management.
The ability to articulate tax concepts to a broad range of stakeholders.
Key participant within cross-functional teams within Currencycloud and wider Visa group, to provide tax perspective on
geographic expansion, workforce planning and other strategic initiatives.
Corresponds directly with tax authorities on behalf of Currencycloud, including attending periodic meetings with tax
authorities.
Provides training as subject matter expert to Currencycloud Finance team (Manager, Analyst & Associate) where their
work has an impact on tax filings, for example tax rates applied to sales and purchase invoices.
Review accounting reports prepared by Currencycloud Finance team which feed into tax returns and computations,
providing technical advice on tax implications of the chosen accounting treatment.
Responsible for ongoing development of Currencycloud's tax governance framework in conjunction with the wider Visa
tax team.
Education and Experience…
CA/ACA/CTA or equivalent qualification with a direct tax background
Strong background in UK direct tax is essential
UK indirect tax experience and experience of working across different tax jurisdictions is desirable
Experience of working in an in-house role is preferred but consideration will be given to experienced tax professionals looking to move from practice
Experience within the payments/fintech industry is a plus
Why Currencycloud?
We are a company that values flexibility and a positive work-life balance. Wherever you are located, we trust you and your manager to determine the best office arrangement for you.
Your health and well-being are a top priority for us, and that's why we offer an extensive employee benefits package that takes care of you from all angles. You'll enjoy a competitive salary, a performance-based bonus (for permanent employees), a generous pension or 401K contribution, a flexible benefits allowance (location dependant) and a comprehensive healthcare plan that has built-in access to mental health support.
We also believe in providing our employees with ample opportunities for growth and development, so you'll have access to comprehensive learning and development resources as well as leadership training that will help you achieve your career goals.
We aren't currently looking for additional Recruiter support on this role and won't be accepting any unsolicited CVs