Regulatory Operations Manager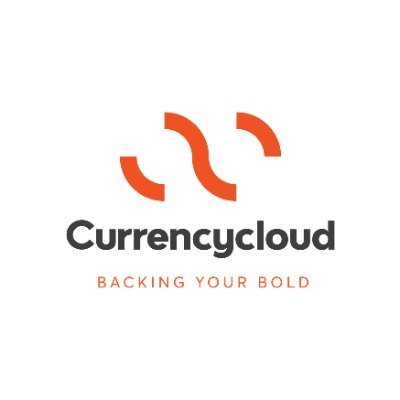 Currencycloud
Legal, Operations
London, UK
Posted on Tuesday, May 23, 2023
About Currencycloud
In 2021 Currencycloud was acquired by Visa; we are somewhere where innovative thinking and the power of technology know no limits. We know that the success of the business depends on the people who keep it moving, which is why we are looking for exceptional talent to join our international payments revolution.
We are open & collaborative, living and breathing our company values:
Be Human, Better Together and Own it.
Reports to Head of Treasury Operations
As well as being the safeguarding subject matter expert for the operations department, the Regulatory Operations Manager's primary responsibilities are to 1) make sure that our safeguarding processes are completed daily and in accordance with FCA, DNB and MAS requirements. 2) participate and contribute as a key stakeholder for all enhancement projects related to safeguarding.
The Details:
Execution of all daily safeguarding processes such that any discrepancies are identified, investigated and corrected
Directly accountable for:
Execution of all daily safeguarding processes such that any discrepancies are identified, investigated and corrected
Reporting - Create and present safeguarding monthly report; Create and provide periodic safeguarding reporting to various stakeholders across the business; Assist in regulatory reporting requirements - i.e. reportable breaches
Build and maintain strong rapport with the regulatory department; creating robust processes between teams; Oversee implementation of any new changes in guidelines; Conduct annual training with wider operational teams, ensuring content is relevant for audiences; Reviewing safeguarding/regulatory processes and controls regularly, ensuring it is fit for purpose
Monitor and maintain safeguarding logs ensuring all entries are accurately recorded
Prepare for and manage internal/external audits of our safeguarding processes, ensuring necessary steps are taken with the regulatory team to improve/build upon existing processes
Proactively identify improvement opportunities and prioritise them accordingly within the wider organisation
Create and maintain internal documentation detailing any safeguarding decisions/changes that affect operational processes
Understand and document all safeguarding implications as a direct result of any operational incidents
Support & enable:
Identification/resolution of any operational safeguarding issues as appropriate
Design and delivery of product improvements and network expansion projects
Work with leadership across organisation on designing and implementation of CC group operating model across different jurisdictions
Handle and escalate major operational incidents including associated reporting
Take part in:
Departmental project prioritisation
Design and delivery of projects initiated by/within the Operations function
What Success Looks Like:
Full compliance to FCA, DNB and MAS safeguarding requirements (clean audit)
All safeguarding/regulatory tasks completed accurately and reviewed regularly
Anticipate and avoid future issues/bottlenecks
Ability to understand regulatory requirements and convert into procedures
Smart delivery of product improvement/network expansion projects (scalable & sustainable)
Seamless flow of information/communication with the rest of the company
The Personality Traits
Highly intelligent – can quickly grasp complex issues
Detail oriented - analytical/investigative mind-set
Very effective communicator & collaborator
Be able to thrive in a fast paced/highly complex environment
Bias to action – gets things done
Sound judgement – able to make balanced data driven decisions under pressure
Control mind-set – can identify processes and measures required to identify operational issues
Skills and Experience
3 years experience and an operational background within financial services with a strong understanding of e-money regulation and safeguarding of client funds
Experience in identifying regulatory risks and developing related controls
Good understanding of control design assessment and effectiveness testing techniques and practices
Hands on and independent
Have an interest in the payments, financial services, technology or FX industry
Excellent communication skills both written and verbal
Excellent team working skills, ability to manage own workload and tenacious attention to detail
Why Currencycloud?
We are a company that values flexibility and a positive work-life balance. Wherever you are located, we trust you and your manager to determine the best office arrangement for you.
Your health and well-being are a top priority for us, and that's why we offer an extensive employee benefits package that takes care of you from all angles. You'll enjoy a competitive salary, a performance-based bonus (for permanent employees), a generous pension or 401K contribution, a flexible benefits allowance (location dependant) and a comprehensive healthcare plan that has built-in access to mental health support.
We also believe in providing our employees with ample opportunities for growth and development, so you'll have access to comprehensive learning and development resources as well as leadership training that will help you achieve your career goals.
We aren't currently looking for additional Recruiter support on this role and won't be accepting any unsolicited CVs