Senior Software Engineer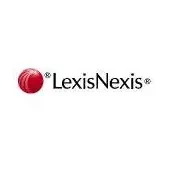 LexisNexis Risk Solutions
Software Engineering
Mumbai, Maharashtra, India
Posted on Thursday, April 20, 2023
Would you like to be part of a team that delivers high-quality software to our customers?
Are you a highly visible champion with a 'can do' attitude and enthusiasm that inspires others?
About the Role
· Senior BI Developer is expected to work primarily on data visualization tool Power BI. The concepts of SQL, ETL, data analysis still play a key role for working on Power BI.
· Should lead and assist team members and take responsibility of successful delivery of project on time.
· Azure experience is must with required knowledge and hands-on in Synapse, Storage Account, Data Factory and Data Bricks.
· Knowledge of Python and Datawarehouse concept is good to have.
· Senior Developer has to not just focus on visualization, but other aspects will be required in day-to-day work like – Azure Cloud (primarily ADF), GIT, SQL etc.
· Role will be need to be strong and proactive on communications and Collaboration with Business Team and end users required for product delivery.
About the Team:
· Team is tech hub for rest of the organization and hence working across multiple domains – Healthcare, Insurance, Government etc.
· Team has techie with various backgrounds but all related to data – Python, PySpark, Bigdata – HPCC, language ECL, Talend, Azure tools (Data Synapse, ADF etc), Power BI, DBAs etc.
Responsibilities:
· Understand requirements, providing estimates for the deliverables once get comfortable with the domain and tech knowledge.
· Frequent interaction with LNRS US teams, so that we can sync up for work.
· Maintain correct status over JIRA and mail with respective stakeholders.
· Assist junior resource and help them in resolving any production issues and get their work completed on time along with own work.
· Coordinating with other teams – QC/QA, Project Managers and ensuring the deliveries are tracked and are planned well.
· Ensure monitor and support your releases in higher environments.
· Expected to take care of unit testing and once team member grows then also mentor and take initiative for code reviews.
Requirements:
· Strong hold on Power BI dashboard creations, Data Manipulation Language, ETL concepts.
· Expertise in - Data processing, Data Model creation, Data Profiling,
· Ability to debug, understand requirement and generate ad hoc reports as per needs.
· Expertise on SQL, Unix, Power Query.
· Azure cloud knowledge and experience is must.
· Good to have knowledge in Python and Datawarehouse concept.
· Good knowledge on Power Pivot, SSIS, SSRS.
· Demonstrate excellent verbal and written communication skills.
· Good at Problem Solving and Requirement gathering skills. Must have a positive attitude and desires to learn new processes and technologies.
· Successfully implement end to end development and help with Code Reviews, Best practices.
Benefits:
· Group Health Insurance Policy (covering self and family)
· Group Life insurance/accident policy
· Generous long-service awards
· New Baby gift
· Rewards and Certifications
About Us
RELX is a global provider of information-based analytics and decision tools for professional and business customers.
We help scientists make new discoveries, doctors and nurses improve the lives of patients and lawyers win cases. We prevent online fraud and money laundering, and help insurance companies evaluate and predict risk. Our events enable customers to learn about markets, source products and complete transactions. In short, we enable our customers to make better decisions, get better results and be more productive. The Group serves customers in more than 180 countries and has offices in about 40 countries. It employs over 33,000 people, of which around 1/4th are technologists.
We want RELX to be a great place to work, where our employees feel valued, have equal opportunities and benefit from pay equality, regardless of their gender, gender identity, national origin, race, ethnicity, religion, sexual orientation, age or disability status. Inclusion and diversity are important to our future. We need the engagement of people from a wide range of backgrounds, experiences and ideas to achieve real innovation for our customers around the world.
About LexisNexis Risk Solutions
LexisNexis® Risk Solutions includes seven brands that span multiple industries. The LexisNexis Risk Solutions go-to-market brand and our six Data Services brands provide customers with innovative technologies, information-based analytics, decisioning tools and data management services that help customers solve problems, make better decisions, stay compliant, reduce risk, and improve operations. Approximately 10,000 employees throughout the world support our brands by serving customers in more than 180 countries. LexisNexis Risk Solutions is part of RELX, a global provider of information-based analytics and decision tools for professional and business customers. For more information, please visit www.risk.lexisnexis.com and www.relx.com.
Apply today, or to learn more about opportunities with LexisNexis Risk Solutions or RELX Global, join us here:
#LI-SK1
#LI-Hybrid