IT Support Team Lead/Manager (Onsite)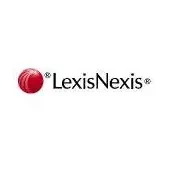 LexisNexis Risk Solutions
IT, Customer Service
Alpharetta, GA, USA
Posted on Wednesday, May 17, 2023
About the Business:
LexisNexis Risk Solutions provides customers with solutions and decision tools that combine public and industry-specific content with advanced technology and analytics to assist them in evaluating and predicting risk and enhancing operational efficiency. We use the power of data and advanced analytics to help our customers make better, timelier decisions. By bringing clarity to information, we ultimately help make communities safer, insurance rates more accurate, commerce more transparent, business decisions easier, and processes more efficient. You can learn more about LexisNexis Risk at the link below: https://risk.lexisnexis.com/.
About our Team:
LexisNexis Risk Solutions is looking for an experienced and dynamic IT support team leader to join their talented and highly valued IT department of 200+ people. In order to be suitable for this role, you must have previously worked in a technical IT support or helpdesk role with experience overseeing, mentoring, and leading a team.
About the Job:
The role provides an opportunity for the right candidate to benefit from continual growth in all aspects of IT and will assist the IT Operations Manager in delivering support across the enterprise, acting as a point of escalation for the team and customers. The 2nd line team lead is responsible for working with their global counterparts to help set direction, vision, and strategic planning for support across the enterprise. For this role, you must be an energetic and motivational communicator who gets on well with others and understands the importance of good customer service. You must also have good attention to detail, be reliable, and be highly organized.
You'll be Responsible for:
Leading a team of 6 onsite support technicians in our head office in Alpharetta while working alongside team leads in other regions, making up a team of 50 onsite support technicians

Delivering quality 2nd line on-site IT support across the USA.

Cross-platform support, Windows and Mac.

Day-to-day performance of 2nd line analysts, ensuring that SLAs are met.

Maintaining your team's training and development plans.

Monitoring the team's activities and reassigning tasks to balance workloads.

Guiding and technical assistance to your team.

All team-relevant processes are documented, made available, and adhered to.

Liaise with 1st-line service desk leads and 3rd-line senior support specialists.

Continual assessment, maintenance, and improvement of knowledge articles.
Qualifications:
Minimum of 5 or more years of Lead or Management experience.

Fluent in spoken and written English, with above-average communication skills.

Proven experience in leading/supervising a technical team and managing the workloads of others.

Demonstratable understanding of the ITIL Framework and support procedures.

Ability to deliver BAU activities as well as project work.

The ability to build relationships at all business levels and to articulate IT issues to a non-technical audience.

A genuine passion for excellence in service and care.

Good analytical skills to solve problems and identify areas for improvement.
Women in Tech:
LexisNexis Risk is supportive of women in Technology and has been a founding signature for the Tech Talent Charter. We have the following initiatives in place to support women in technology:
Mentoring scheme for women in technology
Women's network forum and regular run events for schools about careers in technology to inspire the next generation of girls in technology.
Culture and Benefits:
Learn more about the LexisNexis Risk team and how we work here.
#LI-ZM1#LI-Onsite