Senior Software Engineer Hybrid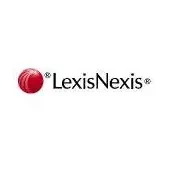 LexisNexis Risk Solutions
Software Engineering
Southampton, UK · Hampshire, UK
Posted on Friday, August 18, 2023
Cirium
At Cirium, our goal is to keep the world connected. We are the industry leader in aviation analytics; helping our customers understand the past, present, and predicting what will happen tomorrow. Our mission is to transform the aviation industry by enabling airlines, airports, travel companies, tech giants, aircraft manufacturers, financial institutions and many more accelerate their own digital transformation. You can learn more about Cirium at the link below. https://www.cirium.com/
About our team:
You will be joining a collaborative, curious, team of Software Engineers at all different levels. By joining us you will have the opportunity to share ownership in solving this problem end to end. From exploring new data sources for building features, to design and put in production predictive models and make sure they perform consistently over time.
About the job:
You'll be part of our Software Engineering squads, working with talented engineers and performing complex research, design, and implementation within a software functional area or product line. Your role will cover all aspects of the software development lifecycle as you will develop, refactor, fix, test and review new software functionality, improvements, and bug fixes to our product portfolio. You will also provide direct input to project plans, schedules, and methodology in the development of cross-functional software products.
The role will require you to attend the Southampton Office 2 days per week.
You'll be responsible for:
Developing, refactoring, fixing, testing, and reviewing new software functionality, improvements, and bug fixes to our flagship enterprise products.
Peer code reviews, working with the development team on design and code refactoring.
Testing your own code as well as your colleague's.
Liaising with Customer Support Team to help diagnose and solve problems.
Taking accountability to ensure project delivery and system stability.
Operating in both Agile and Waterfall environments while collaborating with key stakeholders.
Diagnosing root cause and resolve technical issues as necessary.
Qualifications:
You have an advanced knowledge of working in Agile/Scrum environments. Y

ou have proficiency in development languages such as Java, Spring, Spring Boot, C#, .NET, SQL Node, SQL, JavaScript, Python other languages will be considered.

You will have knowledge TDD and a desire to learn new processes and technologies.
You will have the ability to write and review portions of detailed specifications for the development of system components of moderate complexity.
You share your ideas and designs effectively with others via documentation or verbal mediums.
You will have the ability to write and review portions of detailed specifications for the development of system components of moderate complexity.
Ideally you will have a BSc Degree or master's in computer science or other related degree.
Women in Tech:
LexisNexis Risk is very supportive of women in Technology and has been a founding signature for the Tech Talent Charter. Currently 27% of our Technology workforce are women which is much higher than the UK average of 17%. We have the following initiatives in place to support women in technology:
Mentoring scheme for women in technology
Women's network forum
Women in Technology Employee Resource Group (ERG)
LexisNexis Risk Solutions proudly support the tech talent charter.
Culture and Benefits:
We cultivate a collaborative, supportive environment where every one of our people can explore big ideas, and bring passion, ambition, and entrepreneurial spirit to everything they do. We want our people to feel appreciated, supported and inspired, which is why we offer such a fantastic range of benefits and rewards.
Cirium is part of LexisNexis Risk, learn more about us here
#LI-MH1
#LI-Hybrid
At LexisNexis Risk Solutions, having diverse employees with different perspectives is key to creating innovative new products for our global customers. We have 30 diversity employee networks globally and prioritize inclusive leadership and equitable processes as part of our culture. Our aim is for every employee to be the best version of themselves. We would actively welcome applications from candidates of diverse backgrounds and underrepresented groups.
We are committed to providing a fair and accessible hiring process. If you have a disability or other need that requires accommodation or adjustment, please let us know by completing our Applicant Request Support Form: https://forms.office.com/r/eVgFxjLmAK .
Please read our Candidate Privacy Policy.
#LI-MH1
#LI-Hybrid