Product Manager I (Hybrid)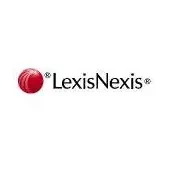 LexisNexis Risk Solutions
Product
Alpharetta, GA, USA
Posted on Saturday, August 19, 2023
About the business:
LexisNexis Risk Solutions helps Auto, Commercial, Life and Property insurers improve results with our superior combination of cutting-edge technology, data and advanced analytics. At LexisNexis Risk Solutions, our insurance risk solutions helps our customers to improve rating, underwriting and customer experience capabilities and drive better data-driven decisions across the insurance policy lifecycle – all while reducing risk. In fact, our data and analytics support more than 131 million insurance purchase decisions a year. You can learn more about LexisNexis Risk at https://risk.lexisnexis.com/. ​
About the team:
As part of a team focused on improving and expanding Claims Data Solutions, the Product Manager will own a product feature and lead project execution. He/she will work with cross functional teams to own product development plans and represent their feature proposing new feature ideas based on product data, firsthand understanding of the customer, and target market. He/she will represent the needs of the customer to the delivery team and will support and participate in the demo to key stakeholders at program milestones. Be a part of the team that powers new automated claims solutions to improve customer service and lower insurer operating costs.
About the job:
This position is responsible for driving the definition and execution of product plans from vision, requirements, and initial design through market launch and rollout. The position cultivates new product ideas through market research and analysis, and evaluates the market potential of these ideas. The position defines and prioritizes product requirements, works with the development team on product creation, and continuously confirms that the planned end result will meet specified requirements. As a product owner, the position must also be a representative expert for the rest of the organization on the product, and must ensure that all departments are prepared for successful product delivery and go-to-market readiness.
You'll be responsible for:
Act as Subject Matter Expert (SME) responsible delivering customer commitments, contributing to better relationships, and increased retention of current client contracts.

Create, prioritize, and implement product roadmap, including product migration and evolution, and product life cycle.

Act as a problem solver to predict, prioritize, and communicate production customer issues and defects based on deep analysis of relevant data for timely resolution to continuously improve claims solutions without intervention.

Understand and provide quality execution of the GTM process; gather, validate, and evaluate product/market requirements through customer research, competitive and product research.

Develop functional specifications for assigned product features to include effective product and design, prototyping, product validation testing, and usability testing, while ensuring that the product strategy is adhered to throughout the product life cycle.

Develop and deliver materials to the appropriate marketing, customer education and sales organizations which convey the purpose and details of the product, definition of its user, benefits to the customer, customization capabilities, and competitive comparison.

Autonomously analyze situations and data to evaluate new functionality that should be applied to existing products.

Collaborate with Pricing and Business teams to develop pricing/cost strategies.

Availability to travel on a limited basis is required for this position.
Qualifications:
2-4 years of product management experience

Bachelor's or master's degree or equivalent insurance industry experience in claims handling within Life Insurance and/or Property Casualty Insurance preferred, but not essential

Customer facing experience in Product Management or similar customer facing role preferred

Solid understanding of API, batch, and web application technology, including Accurint

Strong oral, in-person presentation and telephonic and written communications skills, including note-taking

Financial reporting comprehension and communication

Understanding of product revenue generation and cycles

In-depth knowledge of writing requirements, product development, Go to Market and evaluation processes

Proficient in various technologies to assist in day-to-day tasks (Excel, JIRA, Power BI, PowerPoint, etc.
#LI-RB1
#LI-Hybrid