Product Manager II (Remote)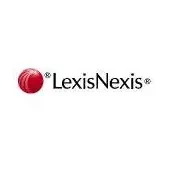 LexisNexis Risk Solutions
Product
Bozeman, MT, USA
Posted on Saturday, September 2, 2023
About the business:
LexisNexis® Risk Solutions is a world-leading technology and data analytics company. Knowing whom you're doing business with is critical to ensuring smooth operations and protecting a business against financial and reputational damage. Our Marketing and Data Management solutions help our customers find and acquire potential customers and grow relationships with current customers by correcting inaccurate data and enriching data with new attributes. You can learn more about LexisNexis Risk at the link below.​
About the team:
Our Business Risk Management solutions product team helps our customers understand and evaluate potential threats and opportunities by assessing creditworthiness, determining compliance red flags, and helping uncover derogatory information on their business customers.
About the job:
As a Product Manager, you will be responsible for managing a portfolio of data and analytic products alongside being a product owner with a team of engineers that deliver new, and improve existing, features. With access to our powerful dynamic linking technology and thousands of sources and data points, you will be responsible for identifying ways to simplify data management and targeting for our customers. You will do this by contributing to product strategy, product execution, creating product development plans, managing backlogs and working closely with a cross-functional team developing and maintaining product ideas that solve customer problems.

You'll be responsible for:
To be successful in this role, you will need to understand Product Lifecycle Management, how products are used by customers, conduct experiments or optimizations using industry best practices and measure the outcomes of your efforts with both qualitative and quantitative approaches. You will have a passion for developing new ideas, gathering, evaluating and understanding customer use-cases by working with experts from the field. You will develop your go to market strategy to ensure that your product features and roadmaps are well understood by stakeholders both internal and external.
Responsibilities
Product Delivery and Development Lifecycle: Use standard development methodologies such as agile and tools such as JIRA to coordinate product delivery. Advance prototypes or MVPs based on a deep understanding of the feature area.

Analytics: Generate new ideas to deliver insights from our data

Data-Driven Decision-Making and Analysis: Analyze key metrics used to measure the success and performance of the products you are responsible for. Use this information to support decision making within the business and prioritize feature development.

Go to Market and Product Marketing Lifecycle: communicating customer value propositions, requirements and timelines to stakeholders. Support customers and the sales organization with information such as feature functionality, packaging, value proposition, and competitive positioning.

Customer Focus: Capture feedback from customers and customers facing colleagues. Analyze the market, regulatory landscape and competitors.

Strategy and Commercial Acumen: Be clear on your target market and identify its needs by working with subject matter experts within the business. Clearly understand how your role contributes to the success of our products and our overall business strategy.

Technical Skills: Understand the technology which powers your products and support your team in making technology decisions. Learn about new, emerging technologies to support development.

Collaborate: Collaboration with teams including Engineering, Data Science, Sales and your colleagues to continually share and redefine best practices

Qualifications:
Experience in Product Management

Analytical skills needed to drive insight from data.

Looks for opportunities to develop new ideas in their own role

Strong communication skills and works effectively with others.

Track record of communicating complex concepts

Demonstrated ability to manage multiple tasks, projects, and priorities.

Understanding of software development methodologies like Agile Scrum, Kanban, writing user stories, and some background in software development

Customer Data Management or marketing solutions knowledge preferred but not required. This includes Data linkage, attributes and segmentation.

Bachelors or Masters degree in a technical subject is preferred but not required
Learn more about the LexisNexis Risk team and how we work here
#LI-RB1
#LI-Remote