Technical Support Specialist, Bilingual - Spanish (Hybrid)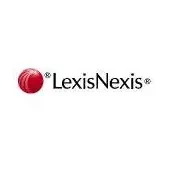 LexisNexis Risk Solutions
IT, Customer Service
Alpharetta, GA, USA
Posted on Wednesday, September 13, 2023
About the Business:
LexisNexis Risk Solutions is the essential partner in the assessment of risk. Within our Business Services division, we help our customers solve difficult problems in the areas of Anti-Money Laundering/Counter Terrorist Financing, Identity Authentication and verification, Fraud and Credit Risk mitigation, and Customer Data Management. We are a fast-growing division of the RELX Group, and the convergence of many industry-leading solutions is providing LexisNexis Risk with significant opportunities for future growth. You can learn more about LexisNexis Risk at the link below. https://risk.lexisnexis.com/
About Our Team:
This team is responsible for providing post-sale technical support services to customers, including installation, troubleshooting, problem resolution, and maintenance of products and services. The responsibilities are within the Technical Customer Support Function as a generalist or in a combination of Disciplines.
About the Job:
As a Technical Support Specialist, you will be the escalation point for advanced technical issues and escalated customer service issues. You will be Tier 2 support for the Technical Support Analysts (TSA). Additionally, you will mentor the TSA teams to oversee their skills development while utilizing your patience and constructive coaching. You will set a positive tone for the entire team, providing encouragement and accessibility, especially during the demanding times. Recognize and provide technical training, implement root-cause analysis, prioritize and drive solutions to reduce customer issues, focus on process/procedure improvement, and knowledge base contribution. Understand the importance of immediate, accurate, and satisfactory resolution of any customer. Work diligently with the TSAs to address any customer concerns or questions that have been escalated.
You'll be Responsible for:
Providing advanced second-level support to Frontline Representatives for LexisNexis products.

Direct contact with technical and business teams to resolve production issues quickly.

Escalating high-level customer issues to engineering, development, production support, and product management teams and following through to resolution.

Assisting customers with installation/training.

Analysis of new product releases/patches, informing Frontline and Premier Representatives on new features, bug fixes, etc.

Testing, reproducing, and identifying defects reported by customers, submitting results to appropriate teams through the tracking system, and following through to resolution.

Meeting/Reviewing customer enhancements with the Product Management team, tracking and following through to resolution.

Participating in preparation for product launches.

Serving as the subject matter expert regarding all platforms and changes through engagement with management and product owners.

Accurate documentation in the appropriate systems such as Salesforce and JIRA – enhancement/defect tracking system
Qualifications:
2 or 4-year college degree in Computer Science, Management Information Systems, Engineering, or Business discipline preferred – or equivalent job experience.

1+ years of customer service in a technical contact center environment or equivalent training.

Knowledge of database strategy basic network concepts (i.e., DNS, shares, privileges).

Advanced Troubleshooting Skills Training.

Advanced customer service Training.

In-depth knowledge of LN products and services allows for resolving issues from TSA's. Experience in handling escalated customer support calls, recognized as being Customer Service / Team Player oriented.

Proven customer service skills with excellent written and verbal communication skills.

Outstanding presentation and training skills.

Ability to work independently and multi-task, handling calls and emails.

Bilingual in Spanish is Required.
LexisNexis Risk is supportive of women in Technology and has been a founding signature for the Tech Talent Charter. We have the following initiatives in place to support women in Technology: Mentoring scheme for women in Technology, a Women's network forum, and regularly run events for schools about careers in Technology to inspire the next generation of girls in Technology.
Culture and Benefits:
​Learn more about the LexisNexis Risk team and how we work here
#LI-ZM1
#LI-Hybrid