Senior Implementation engineer / Professional Services Consultant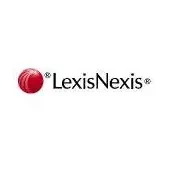 LexisNexis Risk Solutions
Sales & Business Development
Mumbai, Maharashtra, India
Posted on Saturday, September 16, 2023
Senior Implementation engineer / Professional Service Consultant
Do you have experience as a Implementation Engineer?
Are you a highly visible champion with a 'can do' attitude and enthusiasm that inspires others?
About the Role:
As part of the consultancy team, you will deliver LNRS solutions internationally to clients in banking, insurance, and fortune 1000s, building enduring relationships with these clients and acting as the gateway between the internal product team and the client's compliance and IT departments.
You will help external clients understand our compliance and risk software solutions and integrate these into their IT or systems infrastructure.
You will be involved in interesting and challenging, client-facing work, with responsibility for some or all phases within the project life cycle, including data analysis, implementation, training and ongoing client relationship management.
The role is based in our Mumbai office. As this is a client-facing role, you may frequently be based on client site, and regular travel is part of the job, up to 50% of your time.
About the Team:
You will be part of the Professional Services team, working closely with our Product Technology, Sales and Product Management teams.
The Professional Services team is recognized for its passion and professionalism, with a fun, energizing and fast-paced work environment.
The role will report into the Regional Lead, Professional Services, and collaborates closely with other Professional Services team members on client projects.
About the Responsibilities:
Functional consulting support and data analysis:
Using your understanding of compliance and sanctions risk management, provide advice and support to clients on compliance and risk regulations, systems and processes.
Investigate and analyze client business activities and processes to make them more efficient and compliant using LNRS products.
Conduct workshops to gather and analyze client requirements and recommend solutions.
Understand client use cases and requirements and apply best practice to client implementation.
Identify, analyze, and interpret trends or patterns in complex data sets.
Ensure the integrity of project data, including data extraction, storage, manipulation, processing, and analysis.
Perform the functional customization of the solution.
Train end users on the new systems and processes.
Create and deliver ad-hoc reporting as well as automating on-going reporting to meet client needs.
Manage project prioritization, planning and tracking to ensure quality and timelines of deliverables to the client are met.
Implementation:
Deliver, install, and configure all applications to specified requirements and provide technical training and transfer of knowledge.
Troubleshoot client issues during implementation.
Maintain strong client relationships through regular close contact.
Organize and execute deep technical and product health checks and audits for clients.
Own and coordinate quality reviews – escalating issues appropriately and prioritizing activities.
About the Requirements:
Overall Work Experience: 4~10 Years
Primary Requirement:
Good communication skill

Ability to learn.

Familiar with Technologies

Self-motivated

Client-facing/Should have exp in Service-based or Product-based organizations.
Secondary Requirement:
Familiarity with Banking/Financial services

Exp with AML/KYC, Financial-crime compliance, sanctions screening, transaction-screening/monitoring.
Expectations from the Candidates:
Candidates should be willing to travel.

Candidates will be in a customer facing role.

Candidates will be covering the South APAC regions.
Detailed Requirements:
You are likely to be successful in this role if you have:
A bachelor's degree: a Science based degree is preferable.
Experience in either a data analysis role or technical role involving product support and/or implementation.
Business proficiency in English
And if you are:
An intelligent, inquisitive professional with a passion for technology
Client focused, with a strong desire to meet client needs.
Prepared to undertake regular (international) travel.
Strong business acumen.
Key Skills
You will possess the following technical skills:
Knowledge of Unix and Windows Operating Systems.
Knowledge of RDBMS and SQL.
Knowledge of Application Servers Deployment (Apache Tomcat).
Strong MS Office expertise, especially Excel.
Analytical, problem solving and troubleshooting skills and you can demonstrate great organizational and interpersonal skills.
Collaborative and supportive, enjoying a team-based environment.
Strong communication, presentation and influencing skills.
Excellent organizational skills, prioritizing a dynamic workload.
Highly motivated, with energy and initiative
Other skills that are also desirable:
Experience of managing small teams of analysts/ consultants.
Knowledge of scripting languages (Python, C#, VBA).
Experience with technical implementations.
Affinity or experience within the Compliance domain: CTF (Counter Terrorist Financing), AML (Anti-Money Laundering), or KYC (Know Your Customer)

.

Experience of working in a multi-national and multi-cultural environment
Benefits:
Group Health Insurance Policy (covering self and family)

Group Life insurance/accident policy

Generous long-service awards

New Baby gift
About Us
RELX is a global provider of information-based analytics and decision tools for professional and business customers.
We help scientists make new discoveries, doctors and nurses improve the lives of patients and lawyers win cases. We prevent online fraud and money laundering, and help insurance companies evaluate and predict risk. Our events enable customers to learn about markets, source products and complete transactions. In short, we enable our customers to make better decisions, get better results and be more productive. The Group serves customers in more than 180 countries and has offices in about 40 countries. It employs over 33,000 people, of which around 1/4th are technologists.
We want RELX to be a great place to work, where our employees feel valued, have equal opportunities and benefit from pay equality, regardless of their gender, gender identity, national origin, race, ethnicity, religion, sexual orientation, age or disability status. Inclusion and diversity are important to our future. We need the engagement of people from a wide range of backgrounds, experiences and ideas to achieve real innovation for our customers around the world.
About LexisNexis Risk Solutions
LexisNexis Risk Solutions Group is a portfolio of brands that span multiple industries providing customers with innovative technologies, information-based analytics and decision tools and data services. Our brands provide market-specific solutions that help our customers solve problems, make better decisions, stay compliant, reduce risk and improve their operations.
Serving customers in more than 180 countries, we employ approximately 9,700 people. We are part of RELX, a global provider of information and analytics for professional and business customers. We have offices in 24 countries around the world.
Apply today, or to learn more about opportunities with LexisNexis Risk Solutions or RELX Global, join us here:

https://risk.lexisnexis.com/group/careers