DevOps Engineer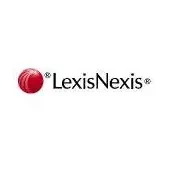 LexisNexis Risk Solutions
Software Engineering
Dublin, Ireland
Posted on Tuesday, September 19, 2023
About the Business
LexisNexis Risk Solutions is the essential partner in the assessment of risk. Within our Insurance vertical, we provide customers with solutions and decision tools that combine public and industry specific content with advanced technology and analytics to assist them in evaluating and predicting risk and enhancing operational efficiency. Our insurance risk solutions help drive better data-driven decisions across the insurance policy lifecycle – all while reducing risk. You can learn more about LexisNexis Risk at the link below. https://risk.lexisnexis.com/insurance
About the Team
You will be a part of LexisNexis® Map View team. LexisNexis® Map View allows property insurance providers to more accurately assess and price perils risk, and gain a full understanding of exposure through accumulation analysis and visualisation.
About the Job
This position performs complex research, design, and software development assignments within a software functional area or product line, and provides direct input to project plans, schedules, and methodology in the development of cross-functional software products. This position performs software design — typically across multiple systems; mentors more-junior members of the team; and talks to users/customers and translates their requests into solutions.
You will be responsible to
• Interface with other technical personnel or team members to finalize requirements.
• Write and review portions of detailed specifications for the development of complex system components.
• Complete complex bug fixes.
• Work closely with other development team members to understand complex product requirements and translate them into software designs.
• Successfully implement development processes, coding best practices, and code reviews.
• Operate in various development environments (Agile, Waterfall, etc.) while collaborating with key stakeholders.
• Resolve complex technical issues as necessary.
• Train entry-level software engineers as directed by department management, ensuring they are knowledgeable in critical aspects of their roles.
• Keep abreast of new technology developments.
• Design and work with complex data models.
• Mentor less-senior software developers on development methodologies and optimization techniques.
• All other duties as assigned.
Qualifications
Advanced knowledge of software development methodologies (e.g., Agile, Waterfall).
Strong proficiency with data manipulation language including optimization techniques.
Strong understanding of normalized/dimensional data modeling principles.
Strong knowledge of multiple data storage subsystems.
Expertise in development languages including but not limited to: Java/J2EE, JavaScript, JSP, C/C++, HTML, XML, SQL, Windows, UNIX, and .Net.
Strong research skills.
Strong knowledge in industry best practices in development.
Knowledge in using and developing applicable tool sets.
Ability to interface competently with other technical personnel or team members to finalize requirements.
Ability to work well with internal and external technology resources.
Knowledge of test-driven development.
Ability to write and review portions of detailed specifications for the development of complex system components.
Ability to complete complex bug fixes.
Good oral and written communications skills.
BS Engineering/Computer Science or equivalent experience required.
Women in technology:
LexisNexis® Risk Solutions is very supportive of women in Technology and has been a founding signature for the Tech Talent Charter. Currently 26.2% of our Technology workforce are women which is much higher than the UK average of 17%. We have the following initiatives in place to support women in technology:
· Mentoring scheme for women in technology
· Women's network forum
· Regularly run events for schools girl about careers in technology to inspire the next generation of girls in tech.
Learn more about the LexisNexis Risk team and how we work here.
#LI-Hybrid
#LI-SJ1