Software Engineering Lead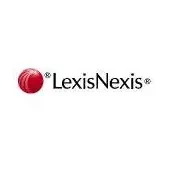 LexisNexis Risk Solutions
Software Engineering
Chennai, Tamil Nadu, India
Posted on Monday, September 25, 2023
Software Engineering Lead
Would you like the opportunity to take ownership for the product you develop then you are at correct venue?
Requirements :
Fluent in Python
Advanced experience in SQL and working with various database technologies
Strong experience with Parquet, ORC, or other big data columnar storage format
Experience building big data pipelines, architectures and data sets
Experience with a majority of the AWS big data stack (S3, IAM, Glue ETL, Glue Catalog, Glue Crawlers, Athena, EMR, SageMaker, Zeppelin)
Demonstrated ability to build processes that support data transformation, data structures, metadata, dependency and workload management
Good interpersonal and written communication as well as problem-solving skills
Happy to learn new technologies and keep abreast of new technology developments
Experience working in a collaborative Agile environment (Scrum/Kanban)
Experience and willingness to mentoring other engineers as needed to help the team succeed
Participate in an on-call rotation
Experience with some/all of the following would be valuable to us:
AirFlow
CI/CD experience using tools such as Jenkins, TeamCity, Docker, Terraform (or other infrastructure-as-code toolsets)
Microservices
Datadog
Designing / architecting software and software patterns
Experience & Education
9+ years of professional Data Engineering experience
BS Computer Science, Information Science or equivalent experience required
Lead position should have experience mentoring other team members in technology learning and help leading initiatives from a technical standpoint.
About Us
RELX is a global provider of information-based analytics and decision tools for professional and business customers.
We help scientists make new discoveries, doctors and nurses improve the lives of patients and lawyers win cases. We prevent online fraud and money laundering, and help insurance companies evaluate and predict risk. Our events enable customers to learn about markets, source products and complete transactions. In short, we enable our customers to make better decisions, get better results and be more productive. The Group serves customers in more than 180 countries and has offices in about 40 countries. It employs over 33,000 people, of which around 1/4th are technologists.
We want RELX to be a great place to work, where our employees feel valued, have equal opportunities and benefit from pay equality, regardless of their gender, gender identity, national origin, race, ethnicity, religion, sexual orientation, age or disability status. Inclusion and diversity are important to our future. We need the engagement of people from a wide range of backgrounds, experiences and ideas to achieve real innovation for our customers around the world.
About LexisNexis Risk Solutions
LexisNexis® Risk Solutions includes seven brands that span multiple industries. The LexisNexis Risk Solutions go-to-market brand and our six Data Services brands provide customers with innovative technologies, information-based analytics, decisioning tools and data management services that help customers solve problems, make better decisions, stay compliant, reduce risk, and improve operations. Approximately 10,000 employees throughout the world support our brands by serving customers in more than 180 countries. LexisNexis Risk Solutions is part of RELX, a global provider of information-based analytics and decision tools for professional and business customers. For more information, please visit www.risk.lexisnexis.com and www.relx.com.
Apply today, or to learn more about opportunities with LexisNexis Risk Solutions or RELX Global, join us here: