ITSM Systems Engineer III - SQL/PowerBI (Hybrid) MUST be commutable to Alpharetta, GA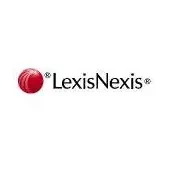 LexisNexis Risk Solutions
Software Engineering
Alpharetta, GA, USA
Posted on Thursday, September 28, 2023
ITSM SYSTEM ENGINEER III – (Hybrid)
MUST be commutable to Alpharetta, GA
About the business:
LexisNexis Risk Solutions provides customers with solutions and decision tools that combine public and industry specific content with advanced technology and analytics to assist them in evaluating and predicting risk and enhancing operational efficiency. We use the power of data and advanced analytics to help our customers make better, timelier decisions. By bringing clarity to information, we ultimately help make communities safer, insurance rates more accurate, commerce more transparent, business decisions easier and processes more efficient. You can learn more about LexisNexis Risk at the link below, https://risk.lexisnexis.com/.
About our team:
Our team is focused on critical response and restoration in an IT service management environment. We are very team oriented and collaborative and care about the services we furnish and value we provide to our customers.
About the job:
This Technical Incident and Problem Engineer role provides a differentiating opportunity to expand your career while making a positive impact to the organization. You're looking for an opportunity to work for a highly respected company whose services and products are consumed by a significant number of Insurance companies. An opportunity for a company with a large IT infrastructure and cloud presence to challenge your skills. We need someone who can collaborate with team members, service owners, and engineering teams to coordinate technical activity related to critical incidents with a focus on restoration of service. When incidents occur, you'll ensure they're managed utilizing best practice Incident Management techniques to restore services within service-level-agreements.
You'll be responsible for:
The primary focus of this role is to coordinate service restoration for any major incident impacting our services in the most efficient and expedited fashion. After resolution of a major incident the focus changes to problem management, driving corrective actions, lessons learned, root cause and impact analysis.
You'll utilize your background experience (technical and process) to provide support, as necessary, to customer operations engaged in major incidents.
Utilize your experience in software development to assist the team in implementing automation, integration, and standardization of IM/PM processes.
You'll assess and ensure all appropriate groups are working to restore service during a major incident. Achieving this with effective communication across multiple teams, as well with management, as necessary, the existence and status of outages / impacts.
Partner with your leadership in providing feedback, recommendations, and support for continuous improvement within the incident and problem management organization.
Diagnose problems with application programs, common system, or systematic questioning techniques.
Qualifications:
3+ years of Systems Engineering experience
BS Engineering/Computer Science or equivalent experience required
Strong SQL query experience
Previous experience developing Power BI dashboards
Previous experience with service management
Experience with cloud computing using Azure
Women in Technology
LexisNexis Risk is supportive of women in Technology and has been a founding signature for the Tech Talent Charter. We have the following initiatives in place to support women in technology:
Mentoring scheme for women in technology,

Women's network forum, regularly run events for schools about careers in technology to inspire the next generation of girls in technology
Culture and benefits:
​Learn more about the LexisNexis Risk team and how we work here
#LI-DV1 #LI-Hybrid