Valuations Analyst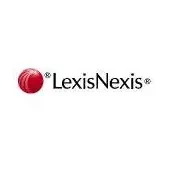 LexisNexis Risk Solutions
IT
Hounslow, UK
Posted on Thursday, September 28, 2023
About the business:
At Cirium, our goal is to keep the world connected. We are the industry leader in aviation analytics; helping our customers understand the past, present and predicting what will happen tomorrow. Our mission is to transform the aviation industry by enabling airlines, airports, travel companies, tech giants, aircraft manufacturers, financial institutions and many more accelerate their own digital transformation. You can learn more about Cirium at the link below. https://www.cirium.com/
About our team:
Ascend by Cirium is seeking an enthusiastic Valuations Analyst/Consultant to join our European team. This is an exciting opportunity within our Consultancy department, which is based across our London, Dublin, New York and Hong Kong offices. You will primarily be based in our Heathrow Office, as part of our diverse, global team of 30 analysts and consultants whose work is recognised as market-leading and industry influencing.
In this team, you will be working for one of the world's most agile and innovative companies, at the forefront of the commercial aviation industry, with decades of experience. Cirium's powerful data and analytics, as well as human know-how are instrumental in supporting the world's biggest aircraft operating lessors and financial institutions, airlines, airports and aircraft manufacturers.
About the job:
With us, you will drive change, work with the industry's most talented people and advance your career opportunities. You will also be part of team which is at the cutting edge of supporting aviation's post-Covid-19 recovery and growing environmental commitments.
You'll be responsible for:
As a Valuations Analyst/Consultant, you will help deliver projects as part of a highly professional team
Working with experienced colleagues to conduct research into values across multiple aircraft types, as well as delivering those values to our clients, liaising with industry leaders in the process
You'll also help drive the innovation and evolution of our product offering, including appraisal methodology and support global advisory projects including collaborations across Cirium's European, US & Asia offices
As well as delivering projects, you will have the opportunity to create industry-leading content across multiple platforms, including our Thought Cloud Blog, Viewpoint Magazine, YouTube, as well as Cirium Live Events
Exhibit the Cirium Values: Aim High, Step Up, Speak Out, Team up and Give Back in all parts of your role
Opportunities
Benefit from hybrid flexible working arrangements, a competitive compensation package and excellent training
Receive support toward professional qualifications
Travel globally to industry events and our office network
Grow your industry contacts with access to some of the most senior industry participants
Be part of our team's fantastic social scene
Skills and Experience
A Bachelor's Degree in a relevant field from a leading educational institution is required, with aircraft appraisal experience highly sought
Intermediate, or higher, skill using Microsoft Excel is required, as well as a willingness to advance in this area through training and experience, while knowledge of SQL and/or Python is desirable
Experience researching, manipulating and analysing large datasets, presenting to audiences of different sizes is ideal
Professional experience in the aircraft finance sector/aircraft appraisal is preferred, although experience in other financial services sectors and / or consultancy will also be an advantage
Fluent in written and spoken English, knowledge of a second language is an advantage but not required
Candidate experience will drive suitability for the level of the role
Culture and benefits:
​Learn more about the LexisNexis Risk team and how we work here
#LI-PL1
#LI-Hybrid