Market Strategy & Analysis Manager, Insurance (Hybrid/Remote)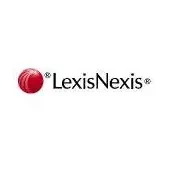 LexisNexis Risk Solutions
London, UK
Posted on Thursday, September 28, 2023
Market Strategy & Analysis Manager
About the business:
LexisNexis Risk Solutions is the essential partner in the assessment of risk. Within our Insurance vertical, we provide customers with solutions and decision tools that combine public and industry specific content with advanced technology and analytics to assist them in evaluating and predicting risk and enhancing operational efficiency. Our insurance risk solutions help drive better data-driven decisions across the insurance policy lifecycle – all while reducing risk. You can learn more about LexisNexis Risk at the link below. https://risk.lexisnexis.com/insurance
About the team:
This role sits with the Vertical market planning and strategy team within the Insurance division of LexisNexis Risk Solutions. The team is tasked with creating, maintaining and communicating the growth strategy for the business across multiple insurance markets.
About the job:
As a Manager Market Strategy & Analysis you will provide analysis of Insurance markets and product use cases to build strategies and plan markets. Provide analytical input into strategy, based on market opportunity and industry trends. Provide supporting material to support go to market or specifically for large scale opportunities. The role requires working on a variety of assignments across the UK business. Use hypothesis-based approaches to uncover opportunities for growth and conduct market research that when combined and analysed, help improve short- and long-term revenue and profit.
You'll be responsible for:
Identify and synthesize large volumes of market data and product use cases to build strategies and plan markets.
Design and administer market research to capture insights
Develop financial models to support scenario evaluation
Develop analytical problem solving and hypothesis-based approaches that deliver insights and inform recommendations
Create relevant presentation content for new innovations, external trends and product work.
Facilitating strategic workshops with diverse teams to help tackle key strategic challenges
Qualifications:
Ability to effectively and concisely present complex data and concepts
Analytical (quantitative and qualitative) and structured problem solving skills
Fast interpretation of information, often from new sources
Ability to understand and interpret financial accounting data
Thinking strategically and tactically
Creative thinking – consistently producing innovative ideas, analyses and recommendations
Advanced Microsoft Excel and Powerpoint skills, with a great sense for how to present data in visual and inspiring ways.
Excellent communication and presentation skills, written and oral.
Behaviours
Analytically inquisitive – always exploring data further for further insight
Strong attention to detail when working with raw data and presentation materials
Extremely positive outlook with the ability to influence stakeholders
Ability to work independently but as part of a heavily matrixed organisation
Ability to effectively and concisely present complex data and concepts to a broad range of colleagues
Culture and benefits:
​Learn more about the LexisNexis Risk team and how we work here