Senior Software Engineer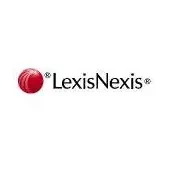 LexisNexis Risk Solutions
Software Engineering
Mumbai, Maharashtra, India
Posted on Friday, September 29, 2023
Senior Software Engineer
Would you like to be part of a team that delivers high-quality software to our customers?
Are you a highly visible champion with a 'can do' attitude and enthusiasm that inspires others?
About the Role
Are you looking for exciting journey in the world of data? Join Insurance and Healthcare tech team @ LexisNexis Risk Solutions, India. Be it, Bigdata Developer, Data Scientist, Data Analyst, Data Visualization we have work across all these roles. This role is more focused on Python with Cloud developer. Rest details are in Job Descriptions and Accountability.
We provide excellent training and mentoring so that on completion you will be able to:
Performs complex research, design, and software development assignments using Core Technology and Concepts –Python, Cloud and ETL concepts.
Be comfortable working day-to-day in the key technologies/languages – SQL, Unix, GIT, Terraform.
What we are looking for:
BS Engineering/Computer Science or equivalent experience required.
Must have 7+ year of experience in any ETL tools, Bigdata. While 5+ year of exposure in Python and Cloud.
Strong analytical skills, Communication, Problem Solving skills.
Expertise on SQL, Unix
Strong hold on Data Manipulation Language, ETL concepts.
Must have adequate knowledge on - PreData processing, Facts and Dimension, Data Analytics, Data Profiling using Python or Cloud.
Prior experience on Cloud in must (preferred Azure) tools like – Databricks, Data Factory, Airflow.
Must have to have on strong hold on Spark.
Must be capable of designing architecture or at minimum create models if provided with requirements.
Expected knowledge of software development methodologies (e.g., Agile, Waterfall).
Good Problem Solving and Requirement understanding skills as well as a positive attitude, ability, and desires to learn new processes and technologies.
Successfully implement end to end development and help with Code Reviews, Best practices.
About Us
RELX is a global provider of information-based analytics and decision tools for professional and business customers.
We help scientists make new discoveries, doctors and nurses improve the lives of patients and lawyers win cases. We prevent online fraud and money laundering, and help insurance companies evaluate and predict risk. Our events enable customers to learn about markets, source products and complete transactions. In short, we enable our customers to make better decisions, get better results and be more productive. The Group serves customers in more than 180 countries and has offices in about 40 countries. It employs over 33,000 people, of which around 1/4th are technologists.
We want RELX to be a great place to work, where our employees feel valued, have equal opportunities and benefit from pay equality, regardless of their gender, gender identity, national origin, race, ethnicity, religion, sexual orientation, age or disability status. Inclusion and diversity are important to our future. We need the engagement of people from a wide range of backgrounds, experiences and ideas to achieve real innovation for our customers around the world.
About LexisNexis Risk Solutions
LexisNexis® Risk Solutions includes seven brands that span multiple industries. The LexisNexis Risk Solutions go-to-market brand and our six Data Services brands provide customers with innovative technologies, information-based analytics, decisioning tools and data management services that help customers solve problems, make better decisions, stay compliant, reduce risk, and improve operations. Approximately 10,000 employees throughout the world support our brands by serving customers in more than 180 countries. LexisNexis Risk Solutions is part of RELX, a global provider of information-based analytics and decision tools for professional and business customers. For more information, please visit www.risk.lexisnexis.com and www.relx.com.
Apply today, or to learn more about opportunities with LexisNexis Risk Solutions or RELX Global, join us here: