Director Customer Effectiveness (Remote)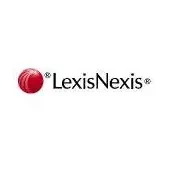 LexisNexis Risk Solutions
Customer Service
Georgia, USA · Remote
Posted on Wednesday, October 4, 2023
About the business:
LexisNexis Risk Solutions provides customers with solutions and decision tools that combine public and industry specific content with advanced technology and analytics to assist them in evaluating and predicting risk and enhancing operational efficiency. We use the power of data and advanced analytics to help our customers make better, timelier decisions. By bringing clarity to information, we ultimately help make communities safer, insurance rates more accurate, commerce more transparent, business decisions easier and processes more efficient. You can learn more about LexisNexis Risk at the link below, https://risk.lexisnexis.com/.
About the team:
Our Global Effectiveness team envisions a future where onboarding, training, and leadership programs are seamlessly integrated to improve performance for both our customers and employees. We strive to create an environment that fosters growth, development, and success for all. Our goal is to empower individuals and teams to reach their full potential, driving innovation and excellence across the organization.
About the job:
The Director of Customer Effectiveness is a key leadership role responsible for leading the Customer Effectiveness organization. This includes the analysis, design, development, execution, and evaluation of all global customer-facing training programs, whether they are instructor-led, virtual, or e-learning. The Director provides strategic direction and leadership for the Customer Effectiveness team, working closely with cross-functional teams to develop and deliver exceptional training and development programs for customers. The ultimate goal of this role is to improve customer satisfaction and engagement with the company's products through effective training and development initiatives.
This position can be remote in the US or hybrid in one of our US offices. Strong preference for someone in the Eastern Time Zone or Central Time Zone.
You'll be responsible for:
Leading the Customer Effectiveness organization responsible for the analysis, design, development, execution, and evaluation of all customer facing instructor-led, virtual, and eLearning programs. Provide strategic direction and leadership for the Customer Effectiveness team. Partner with cross-functional teams to develop and deliver exceptional customer training and development programs resulting in improved customer satisfaction and product engagement.
Developing and execute a comprehensive customer education strategy that aligns with our company's goals and objectives.

Leading and managing a team of customer education professionals, providing guidance, support, and mentorship to ensure the team's success.

Collaborating with other Global Effectiveness teams to create and oversee the development and delivery of instructor-led training programs, virtual training sessions, and elearning modules that cater to the diverse learning needs of our customer base.

Communicating, coordinating, and collaborating with cross-functional stakeholders including Market Planning, Product development and Global Effectiveness to ensure that training materials are accurate, up-to-date, and align with product updates and enhancements.

Developing and overseeing all program administration policies, processes, and standards including testing and certification of instructors and learners.

Monitoring and assessing the effectiveness of customer education programs through data analysis and feedback, making continuous improvements to enhance the customer learning experience.

Staying up to date with industry trends and best practices in adult education, incorporating innovative approaches into our training programs.

Collaboratively managing the budget for the customer education programs, ensuring efficient use of resources while delivering high-quality programs.

Establishing ey performance indicators (KPIs) to measure the impact of customer education on customer satisfaction, product adoption, and overall business success.

Representing the Customer Effectiveness department in cross-functional meetings and discussions, advocating for the importance of customer education within the organization.
Qualifications:
Bachelor's degree in Education, Adult Education, or a related field (Master's degree preferred), or 10+ years of experience in relevant field.

7-10 years of experience in a leadership role within a customer training organization. Experience in this function from an international perspective, strongly preferred.

Strong understanding of adult education theory and practices, with the ability to apply them effectively in training program development.

Exceptional leadership skills with a proven ability to build and motivate high-performing teams.

Excellent communication and interpersonal skills to effectively collaborate with cross-functional teams and interact with customers.

Proficiency in learning management systems (LMS) and eLearning authoring tools.

Strong analytical skills to measure the impact and effectiveness of training programs.

Ability to adapt to changing priorities and thrive in a demanding environment.

Innovative mindset with a commitment to staying current with industry trends.
Culture and Benefits:
Learn more about the LexisNexis Risk team and how we work here.
#LI-Remote
#LI-RB1