Senior Identity Data Analyst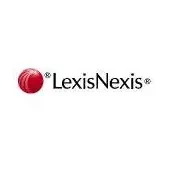 LexisNexis Risk Solutions
IT, Data Science
Alexandria, VA, USA
Posted on Friday, October 6, 2023
About the business:
LexisNexis Risk Solutions is the essential partner in the assessment of risk. Within our Government vertical, our solutions assist government agencies and law enforcement to drive insights from complex data sets, improving operation efficiency, increasing program integrity, discovering, and recovering revenue, and making timely and informed decisions to enhance investigations. You can learn more about LexisNexis Risk at the link below. https://risk.lexisnexis.com/government
About the team:
LexisNexis Special Services Inc. (LNSSI) was founded to help government agencies create actionable intelligence and deliver data-driven decisions. We are committed to innovation and continue to bring new solutions to our government partners to solve some of the most pressing challenges facing our nation.
About the job:
As a Senior Identity Data Analyst, you will work with cutting edge software, perform due diligence, provide report analysis, and work with customers, engineers, and operational staff in a fast-paced, time sensitive environment. Candidates are expected to possess strong leadership, organization, communication, and computer skills.
This full-time in-person position requires the individual to be a Subject Matter Expert (SME) within the field. Candidates must be able to effectively communicate with both internal and external customers, co-workers, and LNSSI management on their analysis.
Successful candidates must be able to document experience working with multidisciplinary operations, analytic, or intelligence teams in law enforcement, the military, or the federal government.
The potential for required travel up to two weeks at a time several times a year exists with this position. Total travel will be less than 25%.
You will be responsible for:
1. Rigorously investigating, interpreting, and delivering intelligence from relevant data sources
2. Rapidly responding to changing circumstances and requirements, while prioritizing tasks to optimize efficiency
3. Preparing and delivering impactful professional solutions tailored to the needs of the customer
4. Effectively leveraging and understanding of customer's needs, challenges, and risks to ensure optimal solutions are designed and delivered
5. Actively collaborating with internal stakeholders to assist with strategic planning and future solution development
6. Making empowered, timely decisions based on facts, circumstances, and customer needs
7. Maintaining and demonstrating an in-depth knowledge of understanding of both internal and external data
8, Proactively supporting co-workers and management in building relationships with both customers and internal stakeholders to drive services solutions and positive business outcomes
9. Developing and maintaining relationships with customers on best practices, procedures, and techniques to actively drive customer advocacy
10. Provide concise, timely, and business-appropriate communication protocols to key internal stakeholders and external customers


Qualifications
1. Must be a US citizen
2. Must have a TS/SCI with CI poly, TS only considered
3. Must possess strong leadership, analytical, organization, and communication (written and oral) skills
4. Minimum 5-10 years' experience working as an employee or contractor with a government agency
5. Bachelor's degree or equivalent experience/time-in services
6. Ability to independently review, interpret, and adhere to government contracts and procedures
7. Must have a detailed knowledge of public records
8. Must have a strong understanding of Personal, Business, and/or Governmental data
9. Must possess an in-depth knowledge of LexisNexis products
Culture and Benefits:
Learn more about the LexisNexis Risk team and how we work here.
#LI-CS1
#LI-Onsite