Undergraduate Data Analyst Industrial Placement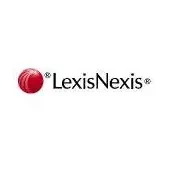 LexisNexis Risk Solutions
IT, Data Science
London, UK · London, ON, Canada
Posted on Tuesday, October 10, 2023
Undergraduate Data Scientist Placement
The Placement
You will join a structured and well-developed 13-month, non-rotational placement within our Risk Solutions business (www.risk.lexisnexis.co.uk). LexisNexis Risk Solutions is a leader in providing essential information to help customers across industry and government assess, predict and manage risk. We are excited to be seeking a Fraud Analyst placement candidate to join our London based ThreatMetrix® Professional Services team for 13 months, starting July 2024. Whether your specialism is Statistics, Machine Learning or Applied Mathematics our internship is an ideal introduction to how we apply cutting edge technologies to our data in order to provide valuable insight for our customers.
The goal of the placement is to develop your knowledge and analytical skills so that you are able to contribute to solving real world, end customer problems as part of our ongoing engagements with a wide range of tier 1 global customers. During the placement, you will also gain valuable business insight and core consulting skills that will help them develop into a well-rounded team member.
As a Fraud Analyst intern, you'll have the opportunity to use global data from the largest real-time digital fraud detection platform to craft solutions for a range of customers. You'll experience how to leverage real-time digital identity intelligence, analyzing billions of transactions per month for some of the largest companies operating in Financial Services, Insurance, and e-Commerce. These tools will allow you to attain a unique perspective of the Internet and every persona connected to it. You'll work within a collaborative and supportive environment to grow your personal and problem solving skills and help deliver solutions that will go head-to-head against some of the most motivated attackers in the world to protect billions in revenue.
Data Programmer: You will need good programming skills in analytical packages to leverage our real time data platform (Python, SQL and R preferable);

Critical Thinker: A keen eye for detail, accuracy and strong critical thinking skills with advanced judgment capability is needed;

Analytical problem solver: Strong analytical and problem solving skills are required to solve the challenges facing our customers in an ever changing fraud and risk landscape - numerical degree required;
Enthusiastic Team Player: We are looking for a candidate who is comfortable working in a collaborative and inclusive team environment.

Interested in Cybercrime prevention– a desire to understand the latest cybercrime trends and attack methods is required to deliver meaningful and effective risk models

Studying STEM degrees (All Sciences, Technology, Economics or Maths)
All applicants must have the right to work full time and live in the UK on a permanent basis.
You will receive a blend of technical and people skills development. This is important as it's not just what you do, but how you do it that is important to us.
Initially you will be immersed into an intensive, but rewarding, 2–3-week induction bootcamp and will be part of a wider graduate community with frequent socials including charity days and diversity and inclusion events. We work to a 70/20/10 learning model with 70% of your learning on the job, 20% informal learning and 10% from formal educational learning.
What really stands us out from the crowd is our culture. We're an agile, dynamic and forward-thinking organisation who understands the importance of looking after our staff. We pride ourselves on delivering high-quality products, providing our employees with interesting challenges for their personal and career development whilst also striking the right balance between work and personal life.
LexisNexis® Risk Solutions Group (RSG) is very supportive of women in Technology and has been a founding signature for the Tech Talent Charter. Currently 27% of our Technology workforce are women which is much higher than the UK average of 17%. We have the following initiatives in place to support women in technology:
Mentoring Scheme for Women in Technology

Women's Network Forum

Women in Technology Employee Resource Group (ERG)

RSG proudly support the Tech Talent Charter.
At LexisNexis® Risk Solutions Group having diverse employees with different perspectives is key to creating innovative new products for our global customers. We have 35 diversity employee networks globally and prioritise ensuring inclusive leadership is part of our culture. Our aim is for every employee to be the best version of themselves. We actively welcome applications from candidates of diverse backgrounds and underrepresented groups.