Financial Analyst (Hybrid)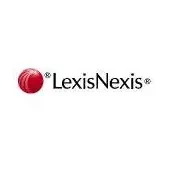 LexisNexis Risk Solutions
IT, Accounting & Finance
Alpharetta, GA, USA
Posted on Tuesday, October 17, 2023
About the business:
At LexisNexis® Risk Solutions, we believe in using data for good to solve problems and make a positive impact on people, industry and society. We deliver enhanced value to our customers by leveraging the power of insight through data, advanced analytics, and innovative technologies to help them solve problems, make better decisions, and improve operations. ​​​​​​​You can learn more about LexisNexis Risk here: ​https://risk.lexisnexis.com/ ​
About the team:
The Planning and Reporting team develops and supports department-wide reporting to give our business partners timely and accurate financial information. The team also collaborates with the decision support partners to ensure accurate and efficient budgeting/forecasting. The accuracy of our work is depended upon by a wide range of parties at various levels of management.
About the job:
Our ideal candidate thrives at providing accurate information, is proactive about seeking process improvement, enjoys the challenge of complex report automation, and, above all else, is passionate about driving efficiency and is thrilled to present enhancements to business partners. In this role, you will be expected to work with finance business support partners to understand the reporting requirements they need and design the appropriate solution while leveraging technology. This position requires working through complex issues and developing creative solutions. You will need to master our reporting methods in order to produce reports that drive valuable insights for the business.
You'll be responsible for:
Preparing and analyzing schedules and reports. Understanding impact of actions and analysis to overall financials.

Understanding basic finance and accounting principles, including P&L's, Balance Sheet and Chart of Accounts

Understanding financial/accounting systems and software relevant to area as well as relationships between the systems.

Engaging in basic research from multiple sources of information for purpose of identifying cause and effect relationships.

Developing and enhancing financial reporting by designing and implementing standardized reports.

Preparing financial reporting packages with analysis (ex. budgets, actuals, KPIs), to meet business partner expectations and deadlines.

Identifying problem areas when looking at information, seeing patterns, trends or missing pieces, noticing when a current situation is similar to a past situation and identifies the similarities. Questions inconsistency in financial data elements.

Developing sound first-pass expense budgets and reforecasts through collection of key data points, driver based trend analysis and input from finance partners.

Taking the initiative to check data results against other reports to ensure accuracy before distribution.

Securing relevant information and identifies key issues that are directly related to problem assessment.

Serving as liaison between Finance and Financial Systems Administration (FSA) on matters of system enhancements, governance and maintenance

Communicating information with manager oversight to individuals outside and inside of the finance department.

Performing special projects as requested by manager.
Qualifications:
Four year degree or equivalent experience

1-3 years direct experience

Intermediate to advanced skills in Excel (pivot tables, lookups, advanced formulas, etc)

Experience with Hyperion SmartView

Understands financial/accounting systems and software relevant to area as well as relationships between the systems

Analytical Thinking

Organizational and Business Awareness

Analysis Problem Assessment

Conceptual Thinking

Decision Making (Problem Solving)

Ability to complete financial analysis without direction

Clear communication of issues and analysis
Culture and Benefits:
Learn more about the LexisNexis Risk team, culture and how we work here.​
#LI-RB1
#LI-Hybrid