Portfolio Marketing Manager, FCC / KYC (Hybrid)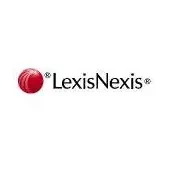 LexisNexis Risk Solutions
Marketing & Communications
Alpharetta, GA, USA
Posted on Tuesday, October 17, 2023
About the business:
LexisNexis Risk Solutions is the essential partner in the assessment of risk. Within our Business Services vertical, we offer a multitude of solutions focused on helping businesses of all sizes drive higher revenue growth, maximize operational efficiencies, and improve customer experience. Our solutions help our customers solve difficult problems in the areas of Anti-Money Laundering/Counter Terrorist Financing, Identity Authentication & Verification, Fraud and Credit Risk mitigation and Customer Data Management. You can learn more about LexisNexis Risk at the link below, https://risk.lexisnexis.com/.
About the team:
You'll have the opportunity to work with incredible teams from across the company, and you will be representing the customer voice throughout all our value propositions, while also creating the launch stories and speaking to our audiences about why our products matter.
This is a great opportunity to join a dynamic, high performing marketing team supporting a high-growth advanced analytics and data technology business, promoting solutions with a mandate that truly matters.
About the job:
The Portfolio Marketing Manager, FCC / KYC is responsible for defining new features and services that will delight customers and help shape the future of LexisNexis Risk Solutions industry-leading solutions. You will be an experienced product marketer and will play an integral role in helping to drive revenue, brand awareness, and education of key stakeholders internally and externally.
This role will navigate a matrixed environment while collaborating closely with stakeholders across functional areas to achieve revenue and profit targets for assigned solutions.
The position reports to the Portfolio Marketing Manager, Financial Crime Compliance and Payments. The role is based in Alpharetta, GA or Boca Raton, FL but hybrid and home working options will be considered.
You'll be responsible for:
This role will drive marketing activities related to our Bankers Almanac Counterparty KYC portfolio, while also supporting our Payments Portfolio Marketing Manager and North American marketing activities as required. We are seeking a dedicated professional to:
Support relevant marketing strategy of the assigned products to promote the vision of the product, ensuring consistency and on-brand execution.

You will quickly grasp knowledge of relevant solutions, and working with other Marketing functions in order to create effective customer journey touchpoint mapping, to move prospects & customers through the sales cycle.

Working with the relevant stakeholders, you will help to strengthen our product positioning and develop client and industry-specific solution messaging to differentiate the assigned products from others emerging in the market.
You develop and promote thought leadership in focus markets through content development and guiding product communication activities internationally.

You conduct product messaging positioning analysis to obtain understanding of the competitive landscape and help establish product messaging positioning differentiators.

You help to win new business in focus markets with pitch and proposal support e.g. facilitating customer case studies.

You produce best-in-class Sales enablement materials from persona/ buyer methodology to customer segmentation and purchase drivers analysis, relentlessly pursuing excellence to be and stay at the forefront of the industry.

You ensure strong feedback loops to analysis and optimise client engagement materials and create great customer experience via messaging and product positioning.
You support the preparation of training materials to deliver positioning excellence for our sales teams.

Research and synthesise industry, technology, market and competitive trends to inform plans and create new value propositions.

Evangelise and pitch new messaging ideas to cross functional teams and executives.

Communicate user needs and perspectives to the broader organization - serve as the voice of the customer for product and sales.

Craft compelling stories, copy, and images for launch materials, website, and sustaining marketing campaigns.
Improve SEO/ PPC performance via key words strategy.

Analyse user feedback and operational data and integrate key insights back to market planning/ product/ sales and marketing teams.

Act as thought leader for your vertical and product set internally and externally, including creating production of written work to support your views.
Product Marketing experience, successful track record of working closely with sales and product teams during the full product lifecycle, including research, planning, implementation, and launch.
Comfortable with 'bringing products to life' in the fast-moving payments marketplace.

Demonstrated ability to develop compelling talking points and stories about new technologies for a broad audience including customers and industry experts.

Outstanding oral and written communication skills.

Experience evangelising new ideas, and recommendations to senior executives and other important stakeholders.

Excellent attention to detail and willingness to dig in and go the extra mile to deliver world-class product experiences and marketing materials.
Culture and Benefits:
Learn more about the LexisNexis Risk team, culture and how we work here.​
#LI-RB1
#LI-Hybrid