Customer Services Advisor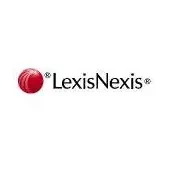 LexisNexis Risk Solutions
Customer Service
Herefordshire, UK
Posted on Wednesday, October 18, 2023
Proagrica is a division of RELX Group, a FTSE 20 company with revenues of $10 billion in 2021 and an employee base of over 30,000 people across 40 countries. The future of food sustainability is complex. That's why over 20,000 customers across five continents rely on our cutting-edge networks, workflow tools and analytics platforms to deliver independent connectivity and data-driven solutions for the agriculture and animal health sectors. Our people are core to everything we do, and we empower them to be the driving force for our innovation and success. Join us today and explore how you can grow.
You will be dealing directly with our customers, to provide product support ranging from functionality type enquiries, training scenarios and software licensing.
You will need to be able to combine excellent customer service, with great organisational skills and be an enthusiastic team player, you will be expected to work hard, push the boundaries and take responsibility to delight our customers. You will have plenty of opportunities to learn things that are not listed in this job description, but we've done our best to describe below what is involved in this role.
You'll be responsible for:
Providing multi-channel support and advice to resolve customer queries via phone, email and chat.

Investigating and troubleshooting issues across a variety of software products.

Setting up screen share sessions in order to troubleshoot more complex issues.

Logging all interactions on in house CRM system.

Gaining detailed knowledge of our products, brand and customer base.
Demonstrate commercial awareness, with excellent listening skills when engaging with our customers to fully understand their needs and wants

Good computer skills, with an analytical and organised approach to problem solving.

Be passionate about delivering excellent customer service.

Have strong numerical, written, and oral communication skills.
An ability to interact positively with customers at all levels.

Have fine attention to detail and good time management skills.

Be prepared to travel within the UK to visit our other offices, attend events and carry out customer training as required.
At Proagrica, we take pride in finding the best people. This is not just about a proven track-record, but about who you are and how you work. How we do things is just as important as what we do. We search for the behaviours that will make the difference in our team. It starts with drive and the desire to achieve, succeed and grow. We are a team that collaborates; listening and trusting in each other's opinions which results in the best pathway towards our short- and long-term goals. We share our deep market expertise and focus on solving customer problems in our core markets. We innovate and share our skills and know-how to solve challenging tasks globally. Above all, our independence from the supply chain, means people trust us with their data for some of their most critical decisions.
​Learn more about the LexisNexis Risk team and how we work here