Strategic Account Manager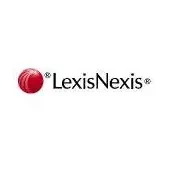 LexisNexis Risk Solutions
Sales & Business Development
Tokyo, Japan
Posted on Wednesday, October 18, 2023
Strategic Account Manager

Are you an experienced consultative sales professional that crave accountability for senior client delivery?

Are you an experienced sales professional that has proven go-to-market strategies?

About the Role
We are looking for a Strategic Account Manager to Build and maintain effective long-term relationships and a high level of satisfaction with key senior-level decision makers and influencers at an assigned group of customer accounts that may include major strategic customers within a geographic or industry focus.

About the Team
ICIS is part of LexisNexis Risk Solutions, a portfolio of brands that span multiple industries providing customers with innovative technologies, analytics and data services that provide market-specific solutions. Drawing upon our legacy, we are in a unique position to leverage data and analytics as part of RELX, a FTSE 15 data and analytics company with over 35,000 employees across about 40 countries.
From specialty commodity price reporting to seamlessly providing data and analytics, ICIS has a rich 152-year heritage.
Responsibilities
Create, develop, and maintain long term executive relationships across a portfolio of Key Accounts

Lead deal teams of subject matter and technical experts through the sales cycle ​

Identify opportunities for optimization and growth within each account ​

Lead the implementation and launch of new products into the accounts ​

Build and develop a plan for acquiring testimonials/case study/reference client status​

Build and maintain a balanced cross sell/upsell pipeline mix of ICIS solutions​

Negotiate and present contracts, gaining both customer and internal alignment and approvals with cross-functional partners (finance, legal, operations, etc.)​

Work with Client Success to implement mutually beneficial engagement plans ​

Prepare, implement and execute Value Based Strategic Account Plans for each account ​

Lead and execute joint value-based activities including Planning and Quarterly Business Reviews to meet sales objectives within agreed-upon budgets and KPIs​

Gain access and manage relationships with senior-level executives creating advocates for ICIS ​

Record client engagement and communication using Salesforce.com and Gong​

Provide regular feedback to the business on customer workflows and processes that could provide new data & analytics opportunities.​

Actively participate in corporate and your own personal learning to support your performance and career development ​

Collaborate and share your successes across regions and functions​
Experience
Extensive experience in building partnerships and producing double digit growth in B2B sales within complex, multinational accounts ​

Confident in building relationships and managing C-Suite stakeholders ​

Strong commercial acumen and experience of negotiating contracts with large multinational companies ​

Capable in navigating the buying cycle in large corporations ​

Experience leading deal teams from other functions from planning through to execution ​

Expertise in presenting new products to market, demonstrating their value and creating innovative launch plans for customers ​

Proven success working with Marketing to deliver campaigns to drive growth in top tier accounts ​

Experienced in using social selling techniques and media such as video to make connections, build relationships and grow accounts ​

Strong written and verbal communication and presentation skills in a sales context​

Demonstrable experience in similar consultative sales position preferably license based subscription services.
Work in a way that works for you
We promote a healthy work/life balance across the organization. With an average length of service of 9 years, we are confident that we offer an appealing working prospect for our people. With numerous wellbeing initiatives, family leave and tuition reimbursement, we will help you meet your immediate responsibilities and long-term goals.
Working flexible hours - flexing the times when you work in the day to help you fit everything in and work when you are the most productive

Working with us
We are an equal opportunity employer with a commitment to help you succeed. Here, you will find an inclusive, agile, collaborative, innovative and fun environment, where everyone has a part to play. Regardless of the team you join, we promote a diverse environment with co-workers who are passionate about what they do, and how they do it.

Working for you
As a spearhead of good employment practices, your health and wellbeing are of great importance to securing your future.
About LexisNexis Risk Solutions
At LexisNexis® Risk Solutions Group (RSG), our history and entrepreneurial spirit make us a rare combination. We never stop innovating, always looking for ways to leverage the power of insight through data and advanced analytics to help our customers solve problems, make better decisions, and improve operations. Our technologies, decision tools and data services give our customers a clear advantage in evaluating and predicting risk and enhancing operational efficiency.
Our global portfolio spans the following sectors: Aviation| Agriculture| Chemical, Energy & Fertilizers | Collections & Recovery |Commercial Property| Corporations & Non-Profits | Financial Services |Government| Healthcare | HR | Insurance |Law Enforcement & Public Safety |Tax

Join Us
PURPOSEFUL WORK
When you work with us, your work matters. You are part of an organization that nurtures your curiosity to stimulate innovation for the communities that we serve.
GROWING EVERY DAY
Like the communities we serve, you are on a constant path of discovery to shape your career and personal development.
COLLEAGUES WHO CARE
You will be part of the Elsevier family. We will support your well-being and provide the flexibility you need to thrive at work and home.

Together, we create possibilities.
Join us