Principal Software Engineer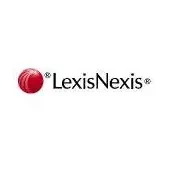 LexisNexis Risk Solutions
Software Engineering
Leeds, UK
Posted on Wednesday, October 18, 2023
About the business
LexisNexis Risk Solutions provides customers with solutions and decision tools that combine public and industry specific content with advanced technology and analytics to assist them in evaluating and predicting risk and enhancing operational efficiency. We use the power of data and advanced analytics to help our customers make better, timelier decisions. By bringing clarity to information, we ultimately help make communities safer, insurance rates more accurate, commerce more transparent, business decisions easier and processes more efficient. You can learn more about LexisNexis Risk solutions at the link below, https://risk.lexisnexis.com/.
About the team
RiskNarrative, a part of LexisNexis Risk Solutions, has a clear mission to make safe commerce simple by helping protect businesses and consumers across multiple sectors from the threat of Fraud and Financial Crime.
About the role
This position provides assistance and input to management, develops and leads large multifunctional development activities, solves complex technical problems, writes complex code for computer systems, and serves as a senior source of expertise. The position may also provide sizing or budget recommendations to management.
You'll be responsible for
• Serving as a primary technical point of contact for external technology resources.
• Providing design input across a product.
• Working directly with customers and end users.
• Serving as acknowledged "go to" person on coding and technical issues.
• Interfacing with other technical personnel or team members to finalize requirements.
• Writing and reviewing portions of detailed specifications for the development of system components of moderate complexity.
• Completing complex bug fixes.
• Designing and working with complex data models.
• Mentoring lead software developers interested in consultancy on development methodologies and optimization techniques.
• All other duties as assigned.

Technical Skills
• Software development process expert in applicable methodologies (e.g., Agile, Waterfall).
• Expertise in data modeling, design and manipulation, optimization, best practices, tuning, and leading industry trend knowledge.
• Expertise in normalized/dimensional data modeling principles and their application to complex business needs.
• Expertise in industry technology language development trends.
• Expertise in test-driven development and maintenance including techniques for applying best practices for overall project benefit.
• Expert knowledge of multiple data storage subsystems.
• Strong budgeting/finance skills.
• Proven expertise in the use and development of applicable desktop tool sets.
• Proven expert in partnering and leading internal and external technology resources in solving complex business needs.
• Strong experience with various resource models such as Managed Services and/or Staff Augmentation.
• Strong knowledge in industry best practices in external resource development.
• Solid knowledge of architectural principles.
• Ability to partner and lead internal and external technology resources in solving complex business needs.
• Strong proficiency with data manipulation language including optimization techniques.
• Ability to design and work with complex data models.
• Expertise in Java.
• Strong Knowledge in AWS.
• Knowledge in using and developing applicable tool sets.
• Strong organization/project planning, time management, and change management skills across multiple functional groups and departments, and strong delegation skills involving prioritizing and reprioritizing projects and managing projects of various size and complexity.
• Advanced problem-solving experience involving leading teams in identifying, researching, and coordinating the resources necessary to effectively troubleshoot/diagnose complex project issues; prior success extracting/translating findings into alternatives/solutions; and identifying risks/impacts and schedule adjustments to facilitate management decision-making.
• Advance communication (verbal and written) and customer service skills. Strong interpersonal, communication, and presentation skills applicable to a wide audience including senior and executive management, customers, etc., including diction/terminology and presenting information in a concise and effective manner to clients, management, and various departments using assorted communication mediums.
• BS Engineering/Computer Science or equivalent experience required; advanced degree preferred

Women in technology:
LexisNexis® Risk Solutions is very supportive of women in Technology and has been a founding signature for the Tech Talent Charter. Currently 26.2% of our Technology workforce are women which is much higher than the UK average of 17%. We have the following initiatives in place to support women in technology:
- Mentoring scheme for women in technology
- Women's network forum
- Regularly run events for schools girl about careers in technology to inspire the next generation of girls in tech.
RSG proudly support the Tech Talent Charter.
Culture and benefits:
​Learn more about the LexisNexis Risk team and how we work here
#LI-Hybrid
#LI-SJ1