Analyst Consultant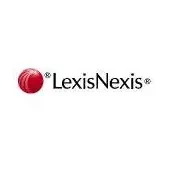 LexisNexis Risk Solutions
IT
London, UK · Remote
Posted on Tuesday, October 24, 2023
Analyst Consultant
About the business:
LexisNexis Risk Solutions is the essential partner in the assessment of risk. Within our Business Services division, we offer a multitude of solutions focused on helping businesses of all sizes drive higher revenue growth, maximize operational efficiencies and improve customer experience. Our solutions help our customers solve difficult problems in the areas of Anti-Money Laundering/Counter Terrorist Financing, Identity Authentication & Verification, Fraud and Credit Risk mitigation and Customer Data Management. You can learn more about LexisNexis Risk at the link below, https://risk.lexisnexis.com/.
About the job:
We are seeking an Analyst Consultant to join our UK & Ireland Business Services team. We are looking for someone who is an analytical expert in risk solutions. In your role, you will collaborate with customers to understand the problem they are trying to solve and to determine the best score/model/attribute solution to meet their need. With the help of internal stakeholders, you will design, test, and prove the performance of the solution, present the results to customers, and drive future innovation. In turn you will be surrounded by a team of like-minded professionals with whom together, you can learn and grow.
You'll be responsible for:
Lead customer facing analytical projects of varying size, scope, and complexity.
Be comfortable with data and provide advanced statistical modelling and process knowledge.
Demonstrate the value of our solutions to potential and existing customers.
Partner with medium to large sized customers in the industry, account managers, sales representatives, and other members of the team to lay out the test design/production design requirements and present the results to the customer.
Share the test design/production design with internal teams like Data Science and Product to build, test/production process.
Identify, develop, and implement best practices and mentor team members on products, processes, and industry knowledge.
Be an industry expert for customers, internal groups, and management.
Partner with Market Planning, Product and Data Science teams to foster innovation of analytical products and create and/or enhance existing products, workflow tools and systems.
Qualifications:
Strong consultative skills with the ability to collaborate and to explore options, to demonstrate and to effectively use active listening skills to understand customer needs.
Demonstrable domain experience in preferred industry (i.e., Credit, Fraud, Collections, Insurance).
Thorough understanding of the risk information marketplace including data providers, industry solutions, technology vendors and strategic customers.
Appetite to try new methods and new approaches to problem solving while demonstrating an intellectual curiosity and inquisitive nature.
Strong organisational and project management skills. Knowledge and understanding of full lifecycle project management. Prior business analyst experience is preferred.
Advanced oral and written communication skills; must be able to communicate technical concepts to both technical and non-technical audiences. Confident communicator of complex information via customer presentations, both remotely and in-person.
Advanced analytical and problem-solving skills as well as the ability to understand and think analytically about complex business problems. Focus on line-of-business-level projects.
Excellent relationship building skills and the ability to collaborate and interact effectively with Data Science, sales, Technology and Product.
Strong time management skills and strict adherence to timelines, with the ability to operate within a structured approach and to deliver results. Possesses the ability to prioritize and manage multiple requests concurrently.
Expert ability to work in a team environment by soliciting input and feedback.
Proficient with Microsoft Office and working knowledge of Machine Learning tools. Must be UK based and able to travel 30% of the time.'''
Learn more about the LexisNexis Risk team and how we work here.
#LI-Remote
#LI-LT1