Product Manager (Hybrid)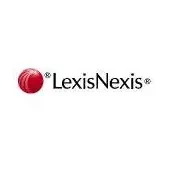 LexisNexis Risk Solutions
Product
Alpharetta, GA, USA
Posted on Tuesday, October 24, 2023
About the business:
LexisNexis Risk Solutions is the essential partner in the assessment of risk. Within our Insurance vertical, we provide customers with solutions and decision tools that combine public and industry specific content with advanced technology and analytics to assist them in evaluating and predicting risk and enhancing operational efficiency. Our insurance risk solutions help drive better data-driven decisions across the insurance policy lifecycle – all while reducing risk. You can learn more about LexisNexis Risk at the link below. https://risk.lexisnexis.com/insurance
About the job:
The Product Manager I will own a product feature and lead project execution for Active Insights insurance solutions. He/she will own the development plan and represent their feature within the PM team and will have an internal network across product domains. The individual will have a solid understanding of the customer and target market. This person will represent the needs of the customer to the delivery team and will support and participate in the demo to key stakeholders at program milestones.

You'll be responsible for:
Customer Focus
• Interacts with customers to represent requirements and understand key customer needs and market basics.
• Is familiar with and can use customer frameworks (e.g. Jobs To Be Done, personas).
• Focuses on delivering customer commitments.
• Keeps up to date on news/incidents and understands what is happening in the market and with competitors.
Data-Driven Decision-Making & Analysis
• Autonomously analyzes situations and data.
• Is proficient at reviewing and utilizing data from predefined dashboards to make decision recommendations.
• Compares and evaluates various possibilities, and makes recommendations for action that consider business implications.

Go to Market & Product Marketing Lifecycle
• Executes on go to market launch plans as required.
• Works directly with internal business partners, e.g. sales to gather and assess product needs in the marketplace.
• Trains and educates internal business partners, e.g. sales.
• Contributes to building collateral and marketing materials and provides input and expertise.
• Directly addresses customer complaints.
• Interacts independently with customers through in person communication, e.g. at various customer events.

Product Delivery & Development Lifecycle
• Leads the execution of a product roadmap for a single feature area.
• Understands and utilizes the drivers for improving the customer experience.
• Leverages tools to coordinate activities and ensure quality based on the development methodology in place.
• Defines and prioritizes requirement changes for engineering and performs analysis to meet acceptance criteria.
• Participates and contributes to process improvement activities.

Strategy & Commercial Acumen
• Meaningfully contributes to development and execution of the product strategy.
• Makes links between personal goals and the product teams/business strategy.
• Understands how role contributes to success of product and business strategy and goals.

Technical Skills
• Understands the company technology stack at a high level, for his/her feature area.
• Uses technologies to assist day-to-day tasks (Excel, Balsamiq, Tableau, Python, SQL, etc.).
• Understands the relevant technology architecture.
• Ability to engage developers to understand technology constraints.

Qualifications:
Suggested Minimum Years of PM Experience: 2-4 years or relative experience (preferably in auto P&C Insurance industry or related field)

Education to Qualify: Bachelors or Masters degree in a technical subject (Computer Science or Engineering discipline) is preferred, but not essential.

Demonstrated ability to manage multiple tasks, projects, and priorities.

Demonstrated ability to work with others to modify or maintain a product and identify technology challenges.

Demonstrated readiness to engage in customer engagements.

Strong organizational and time-management skills involving workload prioritization

Demonstrated knowledge and proficiency with Microsoft Office Suite required. Understanding of advanced Business Intelligence tools preferred

Demonstrated ability to manage changing and multiple priorities while maintaining productivity levels

Excellent organizational and documentation skills with attention to detail and accuracy

Ability to achieve and maintain positive rapport with diverse customers to give them high quality, responsive service

Ability to work independently while keeping management appropriately informed