Sales Effectiveness Specialist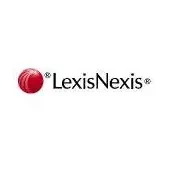 LexisNexis Risk Solutions
Sales & Business Development
Singapore
Posted on Wednesday, October 25, 2023
About the Role
This is a position that exists to provide training to sales in the EMEA region of the LexisNexis Risk Solutions International Sales. The candidate will support the Regional VP and Directors to assure the Sales and Customer Success Managers have the knowledge and skills required to perform their job.
About the Team
Global Sales Effectiveness team, providing training and professional development opportunities to sales associates and sales leaders across the globe.
Responsibilities
Support the Regional Sales VP and Directors in the ongoing development of the Sales and Customer Success Managers to improve their effectiveness and goal attainment.

Coordinates and facilitates training programs and workshops in the region, including (but not limited to), new hire onboarding and go-to-market training.

Delivers training classes for new sales hires, prepares documentation and training materials, and performs routine assessments and evaluations.

Ensures all training and development programs are consistent with LNRS vision, mission, values, and goals.

Collaborates with the other regions to share best practices and to ensure the highest quality of training.

Work on multiple projects simultaneously

Perform other duties as assigned.
Requirements
Strong presentation, communication, and collaboration skills to deliver effective training programs and work with all levels of employees.

3-5 years of experience conducting training for sales professionals.

Project management, organizational and multi-tasking skills to effectively manage training programs.

Ability to work independently, with minimal supervision.

Solid computer and technical skills.

Sales experience selling in a Business-to-Business environment is a plus.
About Us
RELX is a global provider of information-based analytics and decision tools for professional and business customers.
We help scientists make new discoveries, doctors and nurses improve the lives of patients and lawyers win cases. We prevent online fraud and money laundering, and help insurance companies evaluate and predict risk. Our events enable customers to learn about markets, source products and complete transactions. In short, we enable our customers to make better decisions, get better results and be more productive. The Group serves customers in more than 180 countries and has offices in about 40 countries. It employs over 33,000 people, of which around 1/4th are technologists.
We want RELX to be a great place to work, where our employees feel valued, have equal opportunities and benefit from pay equality, regardless of their gender, gender identity, national origin, race, ethnicity, religion, sexual orientation, age or disability status. Inclusion and diversity are important to our future. We need the engagement of people from a wide range of backgrounds, experiences and ideas to achieve real innovation for our customers around the world.
About LexisNexis Risk Solutions
At LexisNexis® Risk Solutions, our history, and entrepreneurial spirit make us a rare combination. We never stop innovating, always looking for ways to leverage the power of insight through data and advanced analytics to help our customers solve problems, make better decisions, and improve operations. Our technologies, decision tools and data services give our customers a clear advantage in evaluating and predicting risk and enhancing operational efficiency.
Our seven brands span the following sectors: Aviation | Agriculture | Chemical | Energy & Fertilizers | Collections & Recovery | Commercial Property | Corporations & Non-Profits | Financial Services | Government | Healthcare | HR | Insurance | Law Enforcement & Public Safety |Tax
Apply today, or to learn more about opportunities with LexisNexis Risk Solutions or RELX Global, join us here: