Data Administrator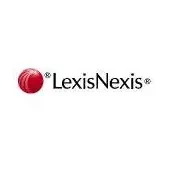 LexisNexis Risk Solutions
Cardiff, UK
Posted on Wednesday, October 25, 2023
About The Business: LexisNexis Risk Solutions is the essential partner in the assessment of risk. Within our Business Services vertical, we offer a multitude of solutions focused on helping businesses of all sizes drive higher revenue growth, maximize operational, efficiencies and improve customer experience. Our solutions help our customers solve difficult problems in the areas of Anti-Money Laundering/Counter Terrorist Financing, Identity Authentication & Verification, Fraud and Credit Risk mitigation and Customer Data Management. You can learn more about LexisNexis Risk at the link below, https://risk.lexisnexis.com/.
Administrator - Hybrid working Cardiff
About our team:

The Team is the first point of contact for a customer when submitting their data files to us, and as such there is a high degree of engagement with the customer to ensure that their requirements are clarified and carried out. This means that we may need to work closely with other stakeholders in the business to meet and manage the client expectations.
About the job:The team are responsible for ensuring that all data is encrypted and stored in designated locations and recorded internally on our project management system. Full compliance with GDPR requirements is a high priority and should be always demonstrated.
You'll be responsible for:
Download all data files received from councils, record on internal record keeping system and upload to an internal site, all within a specified timeframe

Download all data files received from customers, review requirements against current contracts, secure the data files internally and create a project within the workflow system for the Managed Services Teams to process and meet the client SLA

Prepare month end billing for all work processed through Managed Services Teams and submit to the Finance Team as part of the End of Month Process

Follow the data destruction process daily

Provide support to customers and internal departments as and when required
Qualifications:
Ability to demonstrate high attention to detail

Experience of working to multiple deadlines throughout the day

Able to communicate effectively with other team members, internal departments, and external customers

Demonstrate excellent work ethic and commit to achieving the best results

Able to remain calm under pressure
Culture and benefits:
​Learn more about the LexisNexis Risk team and how we work here