Quality Test Engineer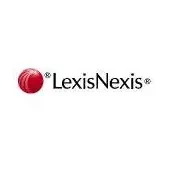 LexisNexis Risk Solutions
Quality Assurance
Leeds, UK
Posted on Tuesday, October 31, 2023
About the business
LexisNexis Risk Solutions provides customers with solutions and decision tools that combine public and industry specific content with advanced technology and analytics to assist them in evaluating and predicting risk and enhancing operational efficiency. We use the power of data and advanced analytics to help our customers make better, timelier decisions. By bringing clarity to information, we ultimately help make communities safer, insurance rates more accurate, commerce more transparent, business decisions easier and processes more efficient. You can learn more about LexisNexis Risk solutions at the link below, https://risk.lexisnexis.com/.
About the team
RiskNarrative, a part of LexisNexis Risk Solutions, has a clear mission to make safe commerce simple by helping protect businesses and consumers across multiple sectors from the threat of Fraud and Financial Crime.
About the role
This is an entry-level position in Quality Assurance that is responsible for learning QA methodologies and assisting in ensuring compliance.
You'll be responsible for ​
• Assist with process improvement and compliance to successfully and consistently deliver high-quality software products and services on a timely basis.
• Work across teams to enhance quality functional testing by identifying and helping to implement initiatives that will improve capability and efficiency.
• Ensure results of root cause analysis are addressed.
• Participate in project reviews.
• Escalate issues and decisions to senior QA team members.
• All duties as assigned.

Technical Skills
• Ability to assist with process improvement and compliance.
• Basic understanding of functional testing.
• Basic understanding of root cause analysis.
• Ability to actively participate in project review discussions.
• Basic knowledge of software products.
• Good attention to detail.
• Basic oral and written communication.
• BS Engineering/Computer Science or equivalent experience required
Women in technology:
LexisNexis® Risk Solutions is very supportive of women in Technology and has been a founding signature for the Tech Talent Charter. Currently 26.2% of our Technology workforce are women which is much higher than the UK average of 17%. We have the following initiatives in place to support women in technology:
- Mentoring scheme for women in technology
- Women's network forum
- Regularly run events for schools girl about careers in technology to inspire the next generation of girls in tech.
RSG proudly support the Tech Talent Charter.
Culture and benefits:
​Learn more about the LexisNexis Risk team and how we work here
#LI-DNI