Product Operations Coordinator (Photo) CRU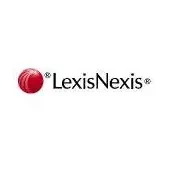 LexisNexis Risk Solutions
Product, Operations
Duluth, GA, USA
Posted on Thursday, November 2, 2023
About the business:
Claims Record Unit (CRU) is a division of LexisNexis Risk Solutions, which is the industry leader of procuring Law Enforcement records nationwide. Insurance carriers use these records to aide in the adjudication of claims. We process 8 million requests annually and foster business relationships with agencies to streamline and improve processes.
About the team:
Our teams are located in Duluth, Ga. and the Philippines. CRU is the single point of contact for our customers and utilizes multiple resources and platforms across the U.S, Canada, and P.R.
About the job:
Develops and demonstrates a solid understanding of database creation and monitoring of law enforcement agencies. Able to align team and business metrics to daily tasks.
• Performs routine and recurring administrative assignments such as reviewing, compiling, organizing, and maintaining of databases and production tasks.
You'll be responsible for:
Performing a range of mainly straightforward assignments with some level of guidance such as maintaining law enforcement agency information; conducting QC audits, processing media files received from law enforcement agencies, contacting law enforcement agencies for status and process clarification.

Demonstrating attention to detail and a heightened sense of urgency in maintaining these databases. Utilizes analytical reason

ing to determine new processes and workflows.
You'll be responsible for:
Public acquisition of law enforcement records by researching, downloading, processing, and validating information.

Verifying overall accuracy with internal databases and maintain and update accordingly.

Addressing internal customer inquiries.

May also perform outgoing calls.

Identifying issues in systems by using their increased knowledge/skill.

Must be available some nights and weekends.
Qualifications:
• Required: Minimum Education: High School Diploma or GED
• Required Typing: 40 WPM
• Preferred Typing: 65+ WPM
• Preferred Education: Some College in related field
• Required: 2-3 years' experience related to database maintenance, customer service
• Attention to detail is a must.
• Highly organized and works well in team environment, focusing on communication, professionalism, diversity and inclusion.
• Ability to multitask daily and independently.
• Positive attitude and ability to work quickly in a fast-paced environment.
• Proficient listening, oral and written communication skills.