Data Engineer III (Hybrid)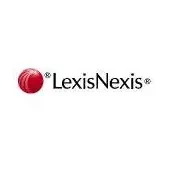 LexisNexis Risk Solutions
Data Science
Sutton, UK
Posted on Tuesday, November 7, 2023
CIRIUM - Data Engineer III
Cirium makes sense of the large expanse of data generated within the aviation industry and delivers actionable market insight. A trusted, neutral source connecting the aviation industry, Cirium offers you the diverse opportunity to work with some of the most critical areas of aviation and technology in the world. Which airline routes should be opened or closed? Which aircraft should be leased? How do you price passenger tickets? Our customers (airlines, airports, government agencies, and others) rely on our data-driven applications and services to know where people are flying, how they are getting there, how much they are paying, and more.
Cirium seeks an experienced Data Engineer (III) to work in a cross-functional agile team focused on delivering data solutions for the airline industry. Are you the Data Engineer that Cirium is looking for?
The right candidate for the job will: relish being faced with complex technical problems, leveraging your engineering acumen and collaboration skills to arrive at elegant solutions. You embrace technologies and skills across the technology stack and enjoy contributing beyond coding. You care deeply about the quality of the products you create, ensuring they are both testable and well tested. You are well versed with Cloud Compute and CI/CD technologies. You thoroughly enjoy collaborating and being an active member of a dynamic team. You are eager to apply your skills to solve interesting problems in the aviation space, from the inception of projects to the on-time delivery of them.
You are a highly accountable self-starter, able to learn quickly, and communicate effectively. You thrive on diverse, distributed teams that are product-centric. You enjoy contributing towards continuous incremental improvement and helping others solve problems. You love delivering valuable products that delight customers and you understand the role that everyone on the team plays in that mission.
Responsibilities Include
Experience with a majority of the AWS big data stack such as PySpark, Athena, etc.

Support deployments by understanding and working with various technologies such as AWS, Jenkins, Docker, and Kubernetes.
Collaborate with team members to implement appropriate design patterns for new development.
Understand and work with metrics monitoring tools such as DataDog and CloudWatch.
Troubleshoot and support the team's existing products, while working toward team priorities. Swarming on critical issues and working with the team towards resolution.
Work closely with team members and other colleagues to understand use cases and estimate related efforts.
Be an active member of the technical team, contribute ideas and insight in standups and meetings, ask questions, review pull requests, analyze bugs and fixes, and help users and teammates.
Identifying and implementing appropriate and useful quality metrics
Staying abreast of new technologies and industry trends.
Education and Key Skills
Bachelor's degree in a field that requires analytical and logical skills (e.g., software engineering/computer science), OR equivalent experience.

Demonstrable experience with a majority of the AWS big data stack

Experience working with and extracting value from large structured and unstructured data sets

Demonstrated ability to build processes that support data transformation, data structures, metadata, dependency and workload management

Experience working SQL knowledge and experience working with several relational databases

In-depth understanding of the differences and challenges of working with both streaming data sets and more traditional data sets

Excellent written and spoken communication and documentation skills. Able to discuss complex technical subjects with clarity and precision.
Preferred Experience and Skills:
Experience with professional software engineering practices (e.g., coding standards, reviews, automated testing)
Familiarity with source control tools (e.g., git) and branching strategies
An eye for increasing testability in applications.
Ability to share what you've built or better yet, build it with the team
A bias for action and a pragmatic approach to product delivery.
Familiarity with prototyping methodology and tooling
Familiarity with logging, monitoring, and alerting platforms and tooling (e.g., Datadog, Cloudwatch)
Familiarity with CI/CD methodology and tooling
Familiarity with Data Engineering principles and best practices
Developing and improving observability from pre-production through to production environments
Familiarity with aviation, especially the commercial aspects of it
#LI-MH1
#LI-Hybrid