Associate Technical SaaS Consultant- (Spanish)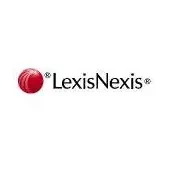 LexisNexis Risk Solutions
IT
Illinois, USA · Remote
Posted on Tuesday, November 7, 2023
About the business:
LexisNexis Risk Solutions is the essential partner in the assessment of risk. Within our Business Services division, we help our customers solve difficult problems in the areas of Anti-Money Laundering/Counter Terrorist Financing, Identity Authentication & Verification, Fraud and Credit Risk mitigation and Customer Data Management. We are a fast-growing division of the RELX Group, and the convergence of many industry-leading solutions are providing LexisNexis Risk with significant opportunity for future growth. You can learn more about LexisNexis Risk at the link below.​
https://risk.lexisnexis.com/ ​
About the team:
Part of RELX, a global provider of information-based analytics and decision tools for professional and business customers, LexisNexis RiskNarrative has a clear mission to make safe commerce simple by helping protect businesses and consumers across multiple sectors from the threat of Fraud and Financial Crime. RiskNarrative is based in central Leeds and has an open and supportive culture, a great working environment, fantastic benefits package and provides support for ongoing learning.
About the job:
As an Associate Technical Consultant, you will support and deliver the onboarding and on-going customer management of new and existing customers of the RiskNarrative Digital Onboarding & Financial Crime platform. Relying on your product and industry expertise, you will ensure the best experience for our customers whilst delivery projects in a timely manner.
The role will take new business and dedicated existing clients through the full onboarding process, helping to configure their financial crime strategy and advising them on best practice.
RiskNarrative operates as a recognized innovative leader in our field, we are a passionate team who see development as a creative and inspiring endeavor and are looking for people to join the team and deliver truly world beating products. This is a challenging and fast-paced environment, and you should be experienced and comfortable working directly with customers.
You will be responsible for:
• Using expertise in RiskNarrative's product suite to provide valuable insight and guidance to customers by presenting, analyzing, problem solving, training and configuring the RiskNarrative platform.
• Delivering bespoke onboarding requirements of new business customers to the RiskNarrative Digital Onboarding & Financial Crime platform.
• Working closely with the Client Director on dedicated customer accounts to offer a pro-active and excellent customer service
• Working closely with customers to develop financial crime strategies and configuring the RiskNarrative platform in a way that will best enable customers to achieve their objectives.
• Gathering client requirements by asking the right questions and documenting details to configure our systems whilst liaising with internal and external stakeholders.
• Supporting and guiding business customers through the full lifecycle of onboarding, meeting timescale requirements.
• Ensuring client satisfaction with implemented solutions and conduct product training and client demonstrations.
All other duties as assigned.
Qualifications:
Required Skills and Experience for the Role:
Working proficiency in Spanish
Experience of implementing & configuring bespoke customer SaaS products.
Knowledge of using REST API for integrating SaaS platforms, familiar with JSON, XML & Webhooks.
Analytical problem-solving, troubleshooting, sourcing technical solutions.
Data analysis skills i.e. building and interpreting analytics reports and tables including but not limited to QuickSight, Excel, Business Objects or Tableau.
Excellent teamwork and verbal and written communication skills.
Ability to work closely with customers at all levels, investigator to C Suite.
Keen eye for and high attention to detail.
Ability to handle multiple streams of work simultaneously.
Ability to react well to rapidly changing requirements with a positive attitude.
Self-motivated with a strong drive to succeed.
Ability to meet deadlines to meet client performance guarantees and service level agreements while delivering exceptional customer service.
Desired Skills and Experience for the Role:
Financial Crime knowledge/experience as an analyst, investigator or similar in at least one of the below areas; Application Fraud, Transaction Fraud, KYC, AML, Data or Credit.
Experience of setting and understanding financial crime strategies to a defined risk appetite.
Practical day-to-day experience of utilizing financial crime tools – exception handling or strategy configuration, for example.
Other Preferred Job Requirements:
A Graduate or Professionally accredited individual with an understanding of technology and how technology solves problems within commercial organizations.
Someone who takes pride in their work and is motivated to deliver, whilst being comfortable collaborating as an integrated team member.
Proven, practical work experience in a relevant business and/or role is preferred, understanding of Data, Credit, Fraud and Financial Crime is desirable but not essential.
This job description is meant to describe an overview of the role and not list each specific task or the ultimate outcome required of the role. The reporting manager will provide these as required on an ongoing basis
Culture and Benefits:
Learn more about the LexisNexis Risk team and how we work here.
#LI-CS1
#LI-Remote