Sr. Product Manager, Flyreel (Remote)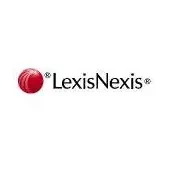 LexisNexis Risk Solutions
Product
Colorado, USA · Remote
Posted on Thursday, November 9, 2023
About the business:
Flyreel (https://www.flyreel.co) is a LexisNexis Risk Solutions company that has developed the most advanced Artificial Intelligence solution for property analysis and home inspections that helps insurance carriers better manage risk and helps insurance policyholders get the right level of coverage. Our AI assistant guides homeowners through scanning their homes using their smartphone's camera and our proprietary computer vision technology. As users pan across the interior and exterior of their property, our AI documents their home's contents and structural details while highlighting risks, hazards, and more.
About the job:
This role will oversee the direction of Product within Flyreel's enterprise offering — helping to organize, process, and structure work delivery across teams, including product, design, and engineering. This role is deeply focused on communication and activation — empowering team members to discover, problem solve, and validate work prior to seeing it through the end-to-end Product<>Engineering process.
Specifically this role will be responsible for business alignment, backlog management, and product execution across one (or several smaller) Product verticals within Flyreel's ecosystem.
This is a multi-faceted role meant for an individual who is looking to leverage their customer and business side skills in addition to technical systems know-how and a deep understanding of the product development process.

What You'll Accomplish
Shape the product vision, strategy, and roadmap by working with cross-functional teams

Work closely with F500 customers to understand their needs, and accelerate their businesses through the use of Flyreel

Develop cutting edge, consumer-facing products that eliminate friction from business

Execute at a fast pace with a focus on customer value, adoption, and satisfaction

Every day, you'll collaborate with key stakeholders across the organization and make meaningful contributions to Flyreel's success

Every sprint, you'll partner with design and engineering to ship well-crafted products in a highly iterative approach

Every quarter, you'll help define the objectives and key results shaping your team's roadmap to help position Flyreel as the industry thought leader

Responsibilities
Collaboratively design, develop, and manage discreet product concepts as they move through our product innovation lifecycle

Communicate a deep understanding of the customer, the problem, and the solution with a clear line of sight back to the business objectives and the receipts to back up your and the team's reasoning

Bridge business goals, user needs, and scope feasibility as you help define, validate, and ship product work

Contribute to product roadmapping to help define company targets and funding needs

Create and maintain accountability for OKRs and KPIs throughout the product lifecycle

Confidently facilitate discussions with enterprise customers and individual consumers to discover valuable insights

Work with the team to drive product definition, design, and prototyping processes to discover customer problems and create valuable, desirable, and feasible solutions

Work with stakeholders, designers, and engineers to prioritize product backlogs, write user stories, define acceptance criteria, and manage releases to deliver measurable value towards the product vision continuously

Identify and manage key integrations with third parties to help facilitate product adoption and customer satisfaction

Bring clarity to uncertainty, manage risks, and continuously deliver value

Promote a positive, well intentioned, fun, and energetic environment where the team is excited to collaborate and do excellent work

Mentor and encourage team members to do great work, learn from their mistakes, and enjoy the journey
Qualifications:
Sr. Product Manager and deep product thinker who is driven by curiosity, innovation, and the desire to deliver great Product experiences

5+ years of Agile product management successes in SaaS-based, mobile, or high-end enterprise level products

Passionate and driven by a results-focused work ethic.

An advocate for measurable data-centric results.

A deep level of empathy for customers and consumers as well as fellow team members across the organization

A positive and open-minded thinker who believes in ego-free work

Ability to think big and innovative while finding a way to manage risk by delivering small incremental work against a grander vision

Comfortable balancing the short-term needs of demanding enterprise clients with the long-term strategic vision of Flyreel

Smart, humble, and self-motivated. A team player who is comfortable taking ownership, trying things, and learning from mistakes

Ability to drive alignment between various levels of stakeholders and team members — juggling needs and communication at all levels of the organization

Focus on craftsmanship and quality—a deep drive to delight customers and shape a new market solution
Culture and benefits:
Learn more about the LexisNexis Risk team and how we work (click: here)
#LI-RB1
#LI-Remote