Solutions Consultant (Remote)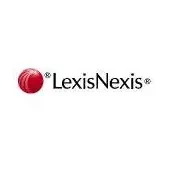 LexisNexis Risk Solutions
Operations
Alpharetta, GA, USA
Posted on Thursday, November 9, 2023
About the business:
LexisNexis Risk Solutions is the essential partner in the assessment of risk. Within our Business Services division, we help our customers solve difficult problems in the areas of Anti-Money Laundering/Counter Terrorist Financing, Identity Authentication & Verification, Fraud and Credit Risk mitigation and Customer Data Management. We are a fast-growing division of the RELX Group, and the convergence of many industry-leading solutions are providing LexisNexis Risk with significant opportunity for future growth. You can learn more about LexisNexis Risk at the link below.
About our team: The team culture promotes an active listening style, open communication and a strong emphasis on team collaboration.
About the job:
LexisNexis Risk Solutions has been a leader in the consumer credit risk industry for more than 20 years. Financial inclusion is at the heart of what we do since our data covers roughly 40MM more people than the traditional credit bureaus. Our solutions are used by banks, credit card companies, and lenders of all types to acquire and approve the most creditworthy consumers, including people who are not scorable by traditional solutions. We are continually innovating to help our customers and have a broad suite of solutions to help our customers with their credit risk needs.
The Vertical Solution Consultant (VSC) plays a central role linking our product strategy to sales opportunities and is a crucial enabler of our success. They are subject matter experts and drive revenue by supporting the entire sales process. VSCs work directly with sales teams and customers to create opportunities to sell our solutions, and concurrently monitor the pulse of the market and provide feedback on trends and new opportunities to our product and strategic planning teams.
You'll be responsible for:
This role requires subject matter expertise in the use of big data and digital identity technologies that relate to the consumer credit risk industry.
Knowledge of the government regulations as well as the current credit risk evaluation processes including credit scores, credit reports, credit policy, workflow processes (i.e. loan origination), etc. is preferred.
Interacting regularly with the Market Planning directors, the product management team, sales teams and customers to better understand customer problems, and then provides leadership, expertise and guidance in translating how LNRS products meet the customer's needs in a persuasive business case.
Developing and maintain an in-depth understanding of all customer objectives within the credit risk industry.
Understanding profit and loss analysis in the credit risk industry. Make sound business decisions based on this data.
Working with sales leaders and their teams to develop clear and thorough sales plans for each of their accounts.
Communicating and train credit risk industry best practices to management, sales teams, and other team members.
Understanding the dynamics of the customer sales cycle and knows how to analyze the sales pipeline/funnel.
Working closely with Market Planning and Product Management teams to develop and execute the strategic plan/vision for the credit risk segment.
Documenting and communicate to Market Planning customer trends, and new solution opportunity ideas obtained through interaction with customers.
Building relationships with key client stakeholders and decision makers. Develop LexisNexis advocates at clients that support our solutions.
Proactively identify client opportunities across the business, adjacent markets, other lines of business, new geographies and new use cases.
Managing the expectations and implementation of the proof-of-value testing process.
Coordinating the handoff of new customers to the implementation team.
Comfortable presenting to larger groups, industry organizations, conferences, and trade show audiences.
Other duties as assigned.
Qualifications:
Bachelor's degree in business-related major or statistics or related experience
3+ years technical sales or project management/implementation experience
3+ years of risk management analytics experience in credit risk is preferred
Relationship building skills and the ability to collaborate and interact effectively with internal stakeholders, including but not limited to market planning, sales, batch and XML consultants, product managers, sales leadership and all internal customers
Proficient with Microsoft Office, particularly Excel and PowerPoint is required
Smartdraw or Visio (or similar workflow software) experience preferred
Ability to collaborate and interact effectively with internal and external clients
Solid time management skills and strict adherence to timelines is critical.
Highly motivated and able to work independently.
50% or more travel is required.
Culture and benefits:
Learn more about the LexisNexis Risk team and how we work (click: here)
​
#LI-Remote