Associate Project Coordinator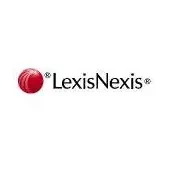 LexisNexis Risk Solutions
Administration
London, UK · London, ON, Canada
Posted on Friday, November 10, 2023
About the business: LexisNexis Risk Solutions is the essential partner in the assessment of risk. Within our Business Services vertical, we offer a multitude of solutions focused on helping businesses of all sizes drive higher revenue growth, maximize operational, efficiencies and improve customer experience. Our solutions help our customers solve difficult problems in the areas of Anti-Money Laundering/Counter Terrorist Financing, Identity Authentication & Verification, Fraud and Credit Risk mitigation and Customer Data Management. You can learn more about LexisNexis Risk at the link below, https://risk.lexisnexis.com/.
About our team: This is an excellent and rare opportunity to join LexisNexis Risk Solutions Project Management Office (PMO) as a Project Manager for a market-leading organisation.
About the job: Plans, monitors, and manages projects from initiation through completion.
You'll be responsible for:
Coordinate internal resources and third parties/vendors if applicable
Ensure that all projects are delivered on-time, within scope and within budget
Assist in the definition of project scope and objectives, involving all relevant stakeholders and ensuring technical feasibility
Ensure resource availability and allocation
Delegate project tasks based on project teams' individual strengths, skill sets and experience levels
Develop a detailed project plan to monitor and track progress that can be shared with clients and project team
Project Team time tracking
Manage changes to the project scope, project schedule and project costs using appropriate verification techniques and tools
Continually meet with clients to document and clarify specific requirements of the project (manage scope creep and expectations)
Report and escalate to management as needed
Establish and maintain relationships with third parties/vendors if applicable
Create and maintain comprehensive project documentation
Prepare, monitor, and execute project and financial milestones making adjustments to milestones based on project constraints
Attend training as required to maintain proficiency
Perform other related duties as assigned
Develop spreadsheets, diagrams and process maps to document needs
Utilize defined tools and adhere to all company policies and procedures
Maintain and utilize project management best practices
Can easily and quickly learn the products at the highest level and apply your knowledge of how they align within the compliance and sanctions risk management environment. Provide our clients a clear understanding of the products and their functional capabilities throughout the project life-cycle.
QUALIFICATIONS:
Strong project delivery skills — accurate project planning, delivers to milestone dates, manages resources effectively, communicates status effectively, manages risks, and can juggle multiple activities at once to accomplish goals.
You must be comfortable working to tight timeline pressures
Experience coordinating the output of delivery teams in a fast-paced, deadline-driven environment.
High level stakeholder management
Exemplary communication skills (written, presentation, meeting management, and documentation).
A results-oriented outlook with the ability to prioritise and drive forward key initiatives.
Experience working within the aviation industry is desirable but not mandatory.
Strong professionalism and strong interpersonal skills required.
Culture and benefits:
​Learn more about the LexisNexis Risk team and how we work here
#LI-PL1
#LI-Hybrid