Digital Marketing Lead (Remote)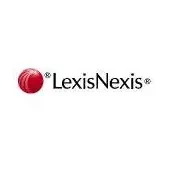 LexisNexis Risk Solutions
Marketing & Communications
New York, NY, USA
Posted on Saturday, November 11, 2023
About the business:
XpertHR has been providing HR solutions since 2002, empowering organizations to build successful workforces and create a purposeful workplace for all. We provide expert insight and practical tools to help organizations achieve greater efficiency, reduce risk, and increase employee engagement. Today, we are delivering smarter data analysis tools and cutting-edge technology to support future demands on HR in an increasingly digital world. You can learn more about XpertHR at the link below. https://www.xperthr.com/
About our team:
If you are looking for a role where you will be able to use your existing experience to transform, design and implement a digital marketing strategy, this is the role for you. You will be a driver of change, and together with the Marketing team, implement outstanding digital experiences that inform, delight, and connect XpertHR target markets and personas to our solutions.
About the job:
At XpertHR (part of the LexisNexis Risk Solutions) we provide indispensable industry information, data and analytics, for the HR sector, empowering organizations to make confident decisions around their people management. The global XpertHR marketing team plays a vital role in building a strong brand, understanding our target market and competitors, creating strategies for driving growth, generating a steady flow of new leads and measuring and optimizing all marketing efforts.
Reporting to the Head of Corp Marketing (Creative, Communications andDigital Experience), you will be responsible for the XpertHR digital marketing experience. You will be a driver of change, and together with the Marketing team, implement outstanding digital experiences that inform, delight, and connect XpertHR target markets and personas to our solutions.
As such, you will oversee the functionality of the XpertHR corporate website, evaluate and manage website performance and develop, maintain and update website content. Your role will be key in driving our brand awareness and recognition, ensuring revenue objectives via pipeline development and conversion, and to educate our target audiences on the capabilities XpertHR provides.
You'll be responsible for:
Analyzing, create, develop, and implement the XpertHR digital marketing strategy.

Working with external vendors and internal teams to launch a new XpertHR corporate website, which will serve as the central marketing site.

Creating a clear roadmap for the XpertHR new corporate website, with delivery windows and what's included with each to better connect target audiences to our solutions.

Creating strategies to increase conversions and web traffic metrics.

Supporting the creation of engaging SEO website content. Conducting content audits to eliminate redundant and/or duplicate information.

Collaborating with other departments, including sales, product, and content to ensure alignment on website content builds, and delivery roadmap.

Supporting our digital marketing processes and channels to make sure they are GDPR compliant. Ensuring full compliance on the website with all laws and regulations.

Advising marketing teams and the business on digital best practice.

Supporting for the wider marketing team to ensure the successful delivery of our campaigns and reporting on agreed performance metrics, and brand alignment.

Responding to and troubleshooting website issues, with support from our Central Business Services Technology team.

Staying at the forefront of digital trends to enhance the performance of our channels. Spotting new opportunities, digital trends, and ways of working we may wish to pilot.
Qualifications:
BA, with minimum 8 years digital marketing experience required.

You've ideally led, or directly supported the leadership of this area for a B2B SaaS, or content/ professional services company.

Experience in CRO, experimentation, testing and personalization.

Have experience of deploying data driven attribution modelling to drive customized digital journeys to accelerate conversion.

Proven track record of success, with identifiable portfolio of accomplishments.

Experience programmatically optimizing digital buyer experience across content sources and channels (including use of Adobe Analytics, or other analytics tools and AI-based tools to automate journeys to optimize design, development and quality).

Experience optimizing conversions against rapidly changing legal and technical requirements (i.e., GDPR).

Digital marketing experience across email, social, web and search, alongside experience of measuring and analyzing performance data.

High degree of proficiency with WordPress, Adobe Analytics and Adobe Target required. Eloqua, Salesforce, CDP experience preferred.

Excellent communication skills to align internal and external teams in execution.

Excellent content creation and writing skills.

Fantastic time management skills with the ability to multi-task.

Strong attention to detail with an analytical mind and outstanding problem-solving skills.
Culture and benefits:
Learn more about the LexisNexis Risk team and how we work (click: here)
#LI-AR1
#LI-Remote