Software Engineer III (Laravel)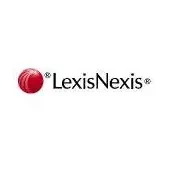 LexisNexis Risk Solutions
Software Engineering
Mumbai, Maharashtra, India
Posted on Saturday, November 11, 2023
Would you like to be part of a team that delivers high-quality software to our Customers?
Are you a highly visible champion with a 'can do' attitude and enthusiasm that inspires others?
RESPONSIBILITIES: -
Build and maintain the software solutions assigned to team

Troubleshoot issues reported by the customers

Participate in knowledge sharing sessions with the wider group

Contribute to the planning efforts with analysis and estimation of the proposed product work

Provide support to other teams

Contribute to the continuous improvement effort
QUALIFICATIONS:
5+ years of Software Engineering experience

BS Engineering/Computer Science or equivalent experience required.
ESSENTIAL SKILLS AND EXPERIENCE:
Strong interpersonal skills, including communication

Strong Experience in PHP

Proficiency in Laravel Framework

Experience in Laravel Livewire Framework

Solid knowledge HTML5 / CSS3 web standards.

Experience in writing unit test using Jest or similar frameworks

Exposure of Micro frontend framework such as Piral

Experience working in Agile teams.

Security Engineering best practices

Architect efficient and reusable front-end systems

Collaborate with Product Designers, Product Managers, and Software Engineers to deliver compelling user-facing products

Excellent problem-solving skills
· A real interest and passion for software development and high-quality code
WOMEN IN TECHNOLOGY:-
We are very supportive of women in Technology and has been a founding signature for the Tech Talent Charter. Currently 27% of our Technology workforce are women which is much higher than the UK average of 17%. We have the following initiatives in place to support women in technology:
Mentoring scheme for women in technology

Women's network forum

Regularly run events for school about careers in technology to inspire the next generation of girls in tech
At LexisNexis Risk Solutions Group having diverse employees with different perspectives is key to creating innovative new products for our global customers. We have 35 diversity employee networks globally and prioritize ensuring inclusive leadership is part of our culture. Our aim is for every employee to be the best version of themselves. We would actively welcome applications from candidates of diverse backgrounds and underrepresented groups.
We encourage applicants and employees to tell us about any health issues they may have to allow us to put in place reasonable adjustments that may support applicants in the application process and support employees to succeed in their role.
Benefits:
·

Group Health Insurance Policy (covering self and family)
·

Group Life insurance/accident policy
·

Generous long-service awards
·

New Baby gift
·

Rewards and Certifications.
About Us:
RELX is a global provider of information-based analytics and decision tools for professional and business customers.
We help scientists make new discoveries, doctors and nurses improve the lives of patients and lawyers win cases. We prevent online fraud and money laundering, and help insurance companies evaluate and predict risk. Our events enable customers to learn about markets, source products and complete transactions. In short, we enable our customers to make better decisions, get better results and be more productive. The Group serves customers in more than 180 countries and has offices in about 40 countries. It employs over 33,000 people, of which around 1/4th are technologists.
We want RELX to be a great place to work, where our employees feel valued, have equal opportunities and benefit from pay equality, regardless of their gender, gender identity, national origin, race, ethnicity, religion, sexual orientation, age or disability status. Inclusion and diversity are important to our future. We need the engagement of people from a wide range of backgrounds, experiences and ideas to achieve real innovation for our customers around the world.
About LexisNexis Risk Solutions:
LexisNexis Risk Solutions Group is a portfolio of brands that span multiple industries providing customers with innovative technologies, information-based analytics and decision tools and data services. Our brands provide market-specific solutions that help our customers solve problems, make better decisions, stay compliant, reduce risk and improve their operations.
Serving customers in more than 180 countries, we employ approximately 9,700 people. We are part of RELX, a global provider of information and analytics for professional and business customers. We have offices in 24 countries around the world.
Apply today, or to learn more about opportunities with LexisNexis Risk Solutions or RELX Global, join us here: