Business Development Manager - DACH (Hybrid)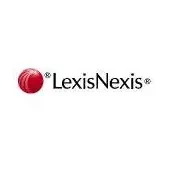 LexisNexis Risk Solutions
Sales & Business Development
Frankfurt, Germany
Posted on Tuesday, November 14, 2023
About the business:
At ICIS, our mission is to optimize the world's resources. We help companies make strategic, sustainable decisions by bringing transparency to markets across the world. We create a comprehensive view of commodities markets, providing companies with the data and intelligence to successfully navigate across global value chains every day. Our customers benefit from instant access to price assessments, reports and forecasts, a dedicated news channel and supply and demand data. You can learn more about ICIS at the link below. https://www.icis.com/explore/
​
About the Role:
We are recruiting for an experienced proactive Business Development Manager to drive outbound new business in an already successful Business Development team in EMEA. This role will report into the Head of Business Development and support the business's growth strategy in the EMEA region. The role will be responsible for organizing a strategic approach to understanding the true value we bring to our customers. The successful candidate will work to expand their network in our prospective client base by strengthening the breadth & depth of our relationships, ultimately generating new business selling our solutions the petrochemical sector. The successful candidate will be a resourceful, motivated individual with a high level of curiosity, passion to learn, courage to try, fail and win.
About our team:
Our teams are fueled by curiosity, relentlessly pursuing better customer outcomes. We're on a mission to deliver an unparalleled customer experience, excelling in communication. In a fast-paced environment, we thrive, embracing change with flexibility and composure under pressure. Our high-energy, self-motivated individuals are driven by a genuine desire to make a positive mark on our business. But that's not all – we're creative problem solvers with an entrepreneurial spirit.
You'll be responsible for:
Developing and executing strategic plans for business growth.

Proactively source and cultivate new business opportunities.

Building strong relationships with clients, stakeholders, and partners.
Leading cross-functional collaboration to align with business goals.
Negotiating and finalising contracts and agreements.
Presenting proposals to senior management and stakeholders.
Monitoring key performance indicators to measure success.
Providing leadership and direction to the business development team.
Staying informed on industry trends and competition.
Qualifications:
Proven track record in new business success and commercial execution
Establishes strong, long-term customer relationships and cultivates new business opportunities.
Builds and Maintains relationships with key decision makers.
Continuously eager to learn to lead with insight, develop a deep understanding of customer challenges, workflows, and customer value.
Maintains high volume and high-quality customer engagement through phone, email, social media and onsite visits and should be travelling to targeted prospect each quarter.
Record client engagement and communication using Salesforce.com.
Collaborate with all business functions locally and globally.
Fluent German and business professional English is essential.
Culture and benefits:
The chance to work in a collaborative culture of high performance and success with colleagues who want to learn, succeed, and overachieve.
A significant coaching and learning culture that encourages a try, fail, learn and win approach.
Talent Development in place to support career growth within the company, including a fantastic Sales Academy focused on building world-class consultative selling skills.
Competitive salary + 66.67% of your basic as commission plus over target earnings
Benefits Package including generous holiday and healthcare.
Excellence Club – With the top performers and family being flown on holiday as prizes.
Regular team socials.
Learn more about the LexisNexis Risk team and how we work here
LI - DN