Account Executive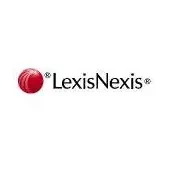 LexisNexis Risk Solutions
Sales & Business Development
Warsaw, Poland
Posted on Wednesday, November 15, 2023
About the business:
LexisNexis Risk Solutions is the essential partner in the assessment of risk. Within our Business Services vertical, we offer a multitude of solutions focused on helping businesses of all sizes drive higher revenue growth, maximize operational efficiencies, and improve customer experience. Our solutions help our customers solve difficult problems in the areas of Anti-Money Laundering/Counter Terrorist Financing, Identity Authentication & Verification, Fraud and Credit Risk mitigation and Customer Data Management. You can learn more about LexisNexis Risk at the link below, https://risk.lexisnexis.com/.
About the team:
Are you looking to join an industry-leading sales organisation? Our sales team is dedicated to partnering with organisations to address and solve complex risk problems. At LexisNexis Risk Solutions, we pride ourselves in providing solutions that directly impact our customers' ability to mitigate and manage risk.
About the job:
The Account Executive role plays a key part in LexisNexis Risk Solutions FCC client retention strategy by interfacing regularly with clients at all levels of seniority across multiple locations within assigned regions. The Account Executive is a trusted member of the team and expected to make independent decisions, exercise sound judgement and discretion with respect to their allocated Book of Business.
The Account Executive is responsible for all aspects of sales renewals. The AE is knowledgeable of customer contracts, commitments and product usage, as well as possessing the ability to impact our business by retaining and where possible, expanding relationships within assigned accounts. Attention to detail, a can-do attitude, ownership of the entire renewal process, coordination with geographically dispersed internal and external stakeholders as well as a confident telephone manner are crucial elements for success in this role.
You'll be responsible for:
Delivering exceptional relationship management and client support (approx. 70% of time)
Proactively manage client relationships, respond to customer queries and ensure overall satisfaction

Liaising with clients to promote usage of Accuity subscriptions

Liaising with clients to provide end to end post-sales support

Proactively nurture the assigned Book of Business and identify growth opportunities where applicable

Partnering with sales to provide support on integrated solutions

Providing necessary inputs to the sales forecasts and sales pipeline by accurately, qualifying and recording upsell opportunities.

Providing accurate renewal forecasts
Enlisting the support of sales specialists, implementation resources, service resources, and other sales and management resources as needed
Proactively assesses, clarifies, and validates customer needs on an ongoing basis
Meeting assigned targets for sales renewals
Client Engagement and Training (approx. 20% of time)
Creating and maintain accurate records of training provided to clients
Proactively identify client training requirements
Ensuring that decision makers receive quarterly touchpoints
Ensuring end users know how to access the latest versions of Accuity subscription.
Playing a proactive role in regional events and campaigns, ensuring that clients within assigned accounts are kept informed on relevant event
Customer On boarding (approx. 10% of time)
Ensuring that end users are effectively on boarded within 3 months of subscription
Setting up welcome calls with decision makers
Providing client training
Coordinating support responses to client queries
Qualifications:
Essential
Detail orientated

Confident Telephone Manner

Understanding of sales and relationship management processes
Demonstrable ability to meet targets
Excellent Organisational skills, management of workload and the ability to effectively multi-task
Excellent problem solving skills
Flexible and adaptable to ensure achievement of objectives within changing environment
Fluent Italian speaker
Desirable
Knowledge of Salesforce
Prior Account Executive Experience (based on region)
Ability to work with senior management
Knowledge of eLearning software Brainshark & Highspot
Culture and benefits:·
We cultivate a collaborative, supportive environment where every one of our people can explore big ideas, and bring passion, ambition, and entrepreneurial spirit to everything they do. We want our people to feel appreciated, supported and inspired, which is why we offer such a fantastic range of benefits and rewards.
Competitive base salary commensurate with experience
Generous Commission plan based on performance
All expenses and travel fully paid
Excellent hands-on training program and a team to support you
Numerous online resources to assist with self-development and career progression
An Opportunity to advance within the organization among many divisions worldwide
Several local and global networking communities to share best practices and knowledge
Various social responsibility programs, channeling knowledge, and strengths to help communities around the world improve education, science, healthcare and protect the environment
Extra two volunteering days off each year
Learn more about the LexisNexis Risk team and how we work here
#LI-DNI