Senior DBA I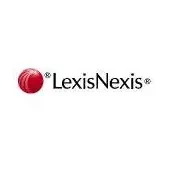 LexisNexis Risk Solutions
Texas, USA · Remote
Posted on Saturday, November 18, 2023
Senior DBA 1
About the business: LexisNexis Risk Solutions provides customers with solutions and decision tools that combine public and industry specific content with advanced technology and analytics to assist them in evaluating and predicting risk and enhancing operational efficiency. We use the power of data and advanced analytics to help our customers make better, timelier decisions. By bringing clarity to information, we ultimately help make communities safer, insurance rates more accurate, commerce more transparent, business decisions easier and processes more efficient. You can learn more about LexisNexis Risk at the link below, https://risk.lexisnexis.com/.
About our team:
You will be joining a highly energetic team tasked with developing vital records software. Our team comprises talented individuals with diverse skill sets, all united by a passion for technology and innovation. Each member contributes unique skills and experiences, combining to form an incredible force in software development. We adopt the best practices and the latest solutions for our vital records partners and are committed to delivering high-quality, innovative software solutions. Our product, named DAVE, is currently being used by 15 states. Our mission extends beyond simple software development; we aim to build solutions that enhance efficiency, drive innovation, and solve complex problems for each jurisdiction. We believe in open communication and collaboration, both within our team and with our clients and stakeholders. This ensures that we are consistently aligned with your needs and working towards the same goals.
About the job: This position requires strength in all aspects of database administration and design, and will work closely with development teams to provide high-quality business solutions and play an active role in projects from inception to delivery.

You'll be responsible for:
Respond to issues and support calls in-line with relevant procedures, including security.

Resolve performance issues with an emphasis on root cause identification.

Perform tests of upgrades and new database infrastructure and equipment.

Assist in development and maintaining necessary documentation.

Maintain metrics in necessary areas of responsibility.

Monitor database operations and support maintenance activities efficiently to ensure minimal issues and incidents.

Install new or upgrade database infrastructure-relevant

equipment.

Qualifications:
1+ years of DBA experience

BS Engineering/Computer Science or equivalent experience required.
TECHNICAL SKILLS:
Understanding of database infrastructure, maintenance, administration, and design.

Ability to complete root cause analysis on database-related issues.

Good problem-solving skills in multiple operating environments.

Foundational understanding of how to troubleshoot connectivity and performance issues that involve database infrastructure.

Ability and desire to learn new processes and technologies.

Basic oral and written communication skills.



Learn more about the LexisNexis Risk team and how we work here.