Customer Contact Center Assistant II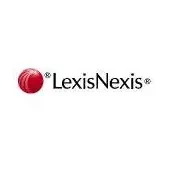 LexisNexis Risk Solutions
Customer Service
Mississippi, USA
Posted on Saturday, November 18, 2023
Customer Contact Center Coordinator (Onsite)
LexisNexis Risk Solutions is the essential partner in the assessment of risk. Within our Government vertical, our solutions assist government agencies and law enforcement to drive insights from complex data sets, improving operation efficiency, increasing program integrity, discovering, and recovering revenue, and making timely and informed decisions to enhance investigations. You can learn more about LexisNexis Risk at the link below. https://risk.lexisnexis.com/government
About our team: VitalChek, a LexisNexis© Risk Solutions company, is proud to be America's leading source for ordering express birth certificates and other vital records online quickly, easily and securely. We are a government-authorized service with more than 30 years' experience partnering with hundreds of vital record agencies across the nation. We pioneered the process of ordering vital records remotely in 1987 and continue to provide the highest level of security and convenient certificate ordering solutions.
About the job: Work on-site at Mississippi State Department of Health researching, processing, fulfilling, and shipping vital records orders.
You'll be responsible for:
Fulfilling VitalChek premium service orders within 2 business days
Fulfilling all other VitalChek orders
Researching discrepancies
Contacting customers, answering phones/emails
Following all compliance and privacy rules
Reporting issues with processes/systems
Communicating with on-site management
Attending and completing all scheduled meetings and trainings
Managing workload to remain within stated processing time.
Ordering supplies
Qualifications:
Strong verbal, written, communication skills.

Adaptability to process changes

Ability to multi-task and manage time effectively.

Proficient in web and PC based applications.

Ability work independently with minimal supervision.

High School Diploma or equivalent
Learn more about the LexisNexis Risk team and how we work here.