Technical Accounts Manager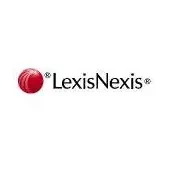 LexisNexis Risk Solutions
IT
Mumbai, Maharashtra, India
Posted on Saturday, November 18, 2023
Technical Support Specialist
Are you a champion for continuous improvement?
Are you a problem solver?
About the Role:
The role of the Product Support Specialist is primarily to provide support on LNRS's expanding Payment Efficiency and Compliance solutions, to both existing and new clients, which are used by financial and corporate institutions globally. In addition, the position requires the Product Specialist to support various watch list screening and reference tools as well as data files designed to help institutions improve payments processing efficiency.
This role provides clients with a technical resource when working through a range of issues within the existing Java based, installed client-side, product set. The Product Support Specialist brings a client-focused approach with a good understanding of how Product Support plays a key role regarding winning and retaining new business.
This is a role suited to an experienced Product Support professional who has a strong technical background, the ability to communicate effectively and good client skills.
About the Responsibilities:
Provide technical support for LNRS products, installed behind our clients' firewalls, across the entire client portfolio.
Interact with technical team members of the client staff.
Liaise with LNRS Software Engineering and Professional Services team members while trouble shooting complex, escalated client issues.
Provide post-sales support for clients and prospects to help support the sales operation.
Use appropriate software tools to diagnose proper resolution of customer questions and problems.
Manage and develop procedures to ensure quality support for all LNRS products.
As part of the global product support team, this role is required to support LNRS clients in South Asia as well as clients worldwide.

Eligible candidates need to be comfortable with working on 24/7 shifts on rotational basis, with preset rosters & considering our middle-east clients it involves working through Saturday/Sunday as well.

This role may be required to join global 24/7 on call rotation with the rest of global product support team members.


Overall Work Experience- 3+ Years
Expectations from this Role-
Supporting Applications post Go-Live
Global Customer-facing
Resolving customer queries (Technical & Functional)
24/7 global rotational shift
Essential skills and knowledge
Experience of working with Java applications hosted on IBM WebSphere and Apache Tomcat
Experience with relational database management tools (MS Access, SQL Server, Oracle, etc.)
Experience working with and understanding of web services.
Experience working directly with clients in a support capacity.
Experience and understanding of incident management, preferably Salesforce.com.
Detail-oriented, excellent troubleshooting and problem-solving skills.
Excellent written and verbal communication skills in English
Experience understanding and analyzing application and web application server logs.
Strong proficiency in MS Office
Experience in Linux/UNIX
Strong client focused approach to work
Proven ability to work independently.
Ability to meet deadlines while working under pressure.
Bachelor's degree in a technical field (i.e., CS, MIS) or 3 years professional experience in a technical product support role
Desired skills and knowledge
Experience with Microsoft batch file scripting.
Basic experience with programming (Java, Python, etc.)
Process improvement / refinement experience.
Experience in banking compliance and financial services
Benefits:
Group Health Insurance Policy (covering self and family)

Group Life insurance/accident policy
Generous long-service awards
New Baby gift