Senior Product Manager, Insurance Market Insights (Hybrid)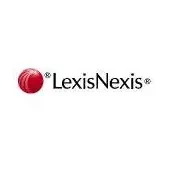 LexisNexis Risk Solutions
Product
Alpharetta, GA, USA
Posted on Saturday, November 18, 2023
About the business:
LexisNexis Risk Solutions is the essential partner in the assessment of risk. Within our Insurance vertical, we provide customers with solutions and decision tools that combine public and industry specific content with advanced technology and analytics to assist them in evaluating and predicting risk and enhancing operational efficiency. Our insurance risk solutions help drive better data-driven decisions across the insurance policy lifecycle – all while reducing risk.
You can learn more about the insurance vertical within LexisNexis Risk at the link below.
https://risk.lexisnexis.com/insurance.
About the team:
Insurance Market Insights is a suite of industry benchmarking solutions that allow our customers to evaluate their KPIs (frequency, severity, mix of business, cycle time) against the rest of the industry.
About the job:
The Senior Product Manager will assume responsibility for a set of products within the Insurance Market Insights suite of solutions. The Senior PM will be expected to drive adoption in the market by honing and delivering on the product roadmap, supporting sales, and ensuring quality and efficiency throughout the product lifecycle. They will develop strong technology relationships looking for ways to address customer needs and will be seen as a critical stakeholder for feedback on new feature ideas. They will informally coach more junior PMs and interview and recruit new PM candidates.
You'll be responsible for:
Gathers, evaluates and has a solid understanding of customer use cases

Creates processes that are adept at recognizing customer needs

Aligns/coaches the team to ensure customer needs are met

Leverages metrics to track progress on customer needs and ensures that product efforts move those metrics

Identifies the most important data to consider and sets KPIs, priorities and dashboards

Develops multiple hypothesis-driven product evaluation strategies, such as AB testing, and assesses the expected efficacy of each

Develops clear go-to-market launch plans through coordinated development with external customer-facing teams such as marketing and sales

Owns or supports commercial strategy and/or pricing strategy where the customer value proposition is tested and iterated as early as possible in the product lifecycle

Is independently accountable for portions of launch and strategy execution as assigned

Drives key end-to-end lifecycle components, from planning to release

Writes clear requirements for complex features or products and is responsive to requests for clarifications

Manages product without direct supervision, involving manager or other senior leaders only when appropriate

Develops product vision and roadmap plan aligned with business strategy and communicates across all critical stakeholders

Owns metrics for product level measurement of ROI, develops tracking and communication of product level budget

Writes or contributes product expertise to development and submission of business cases

Supports and participates in business strategic planning, contributing to sales and business development strategy
Functional Competencies
Customer Focus
Has the confidence and skill to conduct customer insight activities with minimal support.

Speaks as the voice of the customer internally

Able to segment markets and analyze differing needs of those sub-segments

Able to sense the direction of the market based on multiple considerations and to provide input on product strategy

Capable of applying insight of competitor and regulatory environment when making product decisions
Data-Driven Decision-Making & Analysis
Is proficient at pulling and accessing data from multiple sources, managing through data ambiguity and potentially conflicting data sets

Is proficient in taking an analytical, data-driven approach for situations where rigorous data sets are unavailable

Able to lead teams in identifying and testing hypotheses.

Go to Market & Product Marketing Lifecycle
Able to independently support GTM strategy by communicating customer value propositions, requirements and timelines to stakeholders

Is proficient in answering questions from sales and customers regarding feature function, pricing, packaging, value proposition and competitive position

Is skilled in participating in market & product messaging of desired outcomes and deliverables
Product Delivery & Development Lifecycle
Applies knowledge of the broader product experience to develop comprehensive prototypes

Able to drive solutions for complicated design challenges.

Able to use data-driven decision making to prioritize features and products

Can weigh internal and external impacts when making product or feature decisions

Strategy & Commercial Acumen
Able to make connections between product strategy, business strategy and personal goals to drive commercial success

Able to understand how their role contributes to success of product and business strategy and goals

Able to understand target markets and customers, seeking insights from other subject matter experts when needed

Able to understand buy, build or partner trade-off

Able to understand revenue and commercial performance

Technical Skills
Able to apply expertise in the product domain in serving as a technical resource for other groups

Is knowledgeable about new emerging technologies and those of our competitors

Able to understand technology trade-offs made in the product, at a high level

Is knowledgeable of the relationship between the company platform and technology
Qualifications
Minimum Years of PM Experience: 6-8 years or relative experience (preferably in auto P&C Insurance industry or related field)

Education to Qualify: Bachelors or Masters degree required with a technical discipline (Computer Science or Engineering) being preferred but not essential.

Must be comfortable querying and analyzing data using SQL and analytical tools (Power BI preferred).
#LI-Hybrid
#LI-RB1