Quality Test Engineer III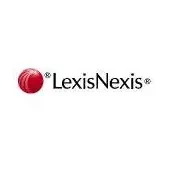 LexisNexis Risk Solutions
Quality Assurance
Mumbai, Maharashtra, India
Posted on Sunday, November 19, 2023
Quality Test Engineer-III
Would you like to be part of a team that delivers high-quality software to our customers?
Are you a highly visible champion with a 'can do' attitude and enthusiasm that inspires others?
About the Role:
The Quality Test Engineer is responsible for performing end-to-end Quality Control and Quality Assurance activities for the project/customers.
You will plan and execute effective and efficient automation testing to accomplish on-time and efficient delivery of high-quality software products and/or data.
About the Team:
The QA engineers in the teamwork in close collaboration with the team members across the globe on multiple frameworks to support UI and API automation for application or API services which ae hosted on prem or on Azure Cloud. We are currently working in complete DevOps methodology where we have dedicated CI\CD pipelines running in GitLab or GitHub.
We are using some of the latest technologies when it comes to automation testing on- prem as well as on cloud for e.g., Use of Docker Images, Azure Key Vault etc.
About the Responsibilities:
• Develop and execute automated and performance testing for assigned projects to successfully and consistently enable delivery of high-quality software products and services on time, on budget, and to specification.
• Interact with Product Management, Project Management, Engineering, and Operations teams to plan testing for delivery of products and enhancements and to assure products meet product requirements and quality standards.
• Maintain flexibility to react quickly to changes in priorities or circumstances to meet the needs of the business.
• Work with QA/Testing staff, project managers, technical leads, and subject matter experts to plan and execute automated and performance tests.
• Report issues and results, researching and identifying root causes as appropriate, documenting accordingly.
• Ensure that testing addresses requirements as agreed with other stakeholders.
• Research available tools and participate in initiatives to implement those that will cost-effectively enhance testing capabilities and product quality.
• Identify opportunities to apply existing automation or other tools to meet testing needs.
• Research and identify root causes of performance issues in partnership with architects, developers, and network and system engineers.
• Maintain awareness of the state of the industry and evaluate emerging trends/developments that may benefit the organization.
• Conduct project reviews, ensuring review criteria are defined, and implement procedures for ensuring quality control of project deliverables.
• Cooperate in the enhancement of the methodologies employed for test planning and execution, defect tracking, and metric and status reporting.
• Participate in continuous improvement initiatives and implementation of best practices.
• Maintain framework for record retention in order to support internal and external IT audits.
• Work across teams to enhance quality assurance/testing and help to develop/execute performance and automation testing throughout the business as appropriate.
• Identify areas for improvement and, with leadership, peers, or others, implement initiatives improving overall capability and efficiency.
• Ensure results of root cause analyses are addressed.
• All other job duties as assignee
About the Requirement:
QUALIFICATIONS:
• 4+ years of QA Test Engineering experience
• BS Engineering/Computer Science or equivalent experience required
TECHNICAL SKILLS:
• Strong understanding of QA methodologies.
• Strong knowledge of process improvement.
• Strong knowledge of the software development process.
• Advanced written and verbal communication skills.
• Strong project management skills.
• Solid QA testing skills.
• Attention to detail.
• Proven ability to develop and execute automated and performance testing.
• Basic understanding of working within budgets.
• Understanding of industry trends.
• Ability to identify and implement continuous improvement practices.
• Strong research skills (tools/root cause analysis).
• Good oral and written communication.
Benefits:
Group Health Insurance Policy (covering self and family)

Group Life insurance/accident policy

Generous long-service awards

New Baby gift
About Us
RELX is a global provider of information-based analytics and decision tools for professional and business customers.
We help scientists make new discoveries, doctors and nurses improve the lives of patients and lawyers win cases. We prevent online fraud and money laundering, and help insurance companies evaluate and predict risk. Our events enable customers to learn about markets, source products and complete transactions. In short, we enable our customers to make better decisions, get better results and be more productive. The Group serves customers in more than 180 countries and has offices in about 40 countries. It employs over 33,000 people, of which around 1/4th are technologists.
We want RELX to be a great place to work, where our employees feel valued, have equal opportunities and benefit from pay equality, regardless of their gender, gender identity, national origin, race, ethnicity, religion, sexual orientation, age or disability status. Inclusion and diversity are important to our future. We need the engagement of people from a wide range of backgrounds, experiences and ideas to achieve real innovation for our customers around the world.
About LexisNexis Risk Solutions
LexisNexis® Risk Solutions includes seven brands that span multiple industries. The LexisNexis Risk Solutions go-to-market brand and our six Data Services brands provide customers with innovative technologies, information-based analytics, decisioning tools and data management services that help customers solve problems, make better decisions, stay compliant, reduce risk, and improve operations. Approximately 10,000 employees throughout the world support our brands by serving customers in more than 180 countries. LexisNexis Risk Solutions is part of RELX, a global provider of information-based analytics and decision tools for professional and business customers. For more information, please visit www.risk.lexisnexis.com and www.relx.com.
Apply today, or to learn more about opportunities with LexisNexis Risk Solutions or RELX Global, join us here:

https://risk.lexisnexis.com/group/careers