Compliance Analyst - Partner Due Diligence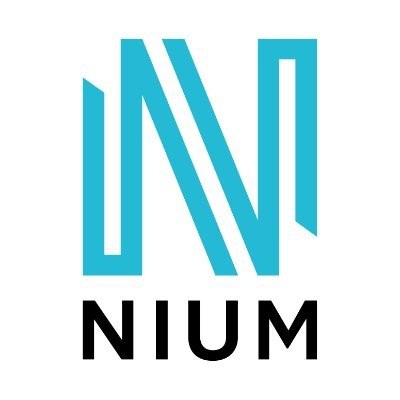 Nium
IT, Legal
Miami, FL, USA
Posted on Monday, May 8, 2023
Nium was founded on the mission to build the global payments infrastructure of tomorrow, today. With the onset of the on-demand economy, its single platform for global payments and card issuing is shaping how banks, fintechs, and businesses everywhere to disburse and collect funds instantly across borders. Its payout network supports 100 currencies and spans 195+ countries, 100 of which in real-time. Funds can be disbursed to accounts, wallets, and cards and collected locally in 35 markets. Nium's growing card issuance business is already available in 34 countries. Nium holds regulatory licenses and authorizations in over 40 countries, enabling seamless onboarding, rapid integration, and compliance – regardless of geography. The company is co-headquartered in San Francisco and Singapore, with regional offices in London, Amsterdam, Hong Kong, Mumbai, Bengaluru, and Chennai.
Senior Compliance Analyst
Location - San Francisco, CA or Miami, FL.
Nium: A global leader in modern money movement
At Nium, we are changing the world one transaction at a time. By eliminating the complexity in global payments, we are moving the world closer to a future of frictionless commerce. It's our modular platform that helps businesses pay and get paid across the globe with services for pay-outs, pay-ins, card issuance, crypto-as-a-service, and banking-as-a-service.
Once connected to our platform, businesses can pay out in more than 100 currencies to over 190 countries - 85 of which in real time. Funds can be received in 27 markets, including Southeast Asia, UK, Hong Kong, Singapore, Australia, India, and the US. Our growing card issuance business is already available in 34 countries, including Europe (SEPA), the UK, Australia and Singapore. And our license portfolio covers 11 of the world's jurisdictions, enabling seamless global payments and rapid integration, regardless of geography.
And now we're building a world-class team to help us bring our mission of powering a future of frictionless commerce to life. If you're a risk taker, a maverick who embraces our values of simply, better, together. If you see the world as it should be, not what it is. If you're a problem solver and a builder, then be a part of our element of success, and come join us today.
What will a day in the life @ Nium look like?
You will be part of the US Compliance Team, reporting into the Senior Compliance Analyst Partner Due Diligence, and you will have a Global reach. You will be responsible for overseeing Due Diligence requests received by our clients on any one of our Nium entities globally. You will also be the point of contact for all Partner Due Diligence Requests that support Nium's product flows. Your role will include :
Support the Sr. Compliance Analyst – Partner Due Diligence
Provide regular updates to the Senior Compliance Analyst – Partner Due Diligence on activities performed.
Independently lead due diligence activities on Partners in Product Flows, including reviewing due diligence assessments, identifying red flags, proposing mitigation measures, and drafting of related reports for final sign off by the Local MLRO.
Liaise with various teams to perform or respond to Client Due diligence requests (not limited to financials, money laundering, connected party, sustainability etc.)
Support the Senior Compliance Analyst on special projects, including Banking Partner compliance requests, as needed
Respond to all Due Diligence requests from Nium's Institutional clients within Compliance SLAs.
Serve as the key point of contact for meetings with clients on Nium entities due diligence requests.
Develop partnerships within the organization effectively manage reviews undertaken on Partners and on Client Due Diligence reviews on Nium.
Understand Nium's key controls by staying abreast of new products and services introduced in each region, and on recent audits and regulatory exam findings in each region.
Review of new and existing clients due diligence for onboarding and monitoring purposes across all product lines including card programs, remittance and collections.
Serve as a backup to Institutional Client and Partners ongoing due diligence reviews.
Create metrics and monthly reporting of the organization-wide due diligence reviews performed and responded to on Nium entities.
Assist in periodic catch ups with each regional compliance head ensure relevant information on each region's compliance framework is maintained up to date.
Track and maintain an inventory of requested information for each Nium entity and ensure that key data and reports are refreshed periodically to ensure these are maintained current.
Collect and assess due diligence material including questionnaires, online research, and external reports.
Where do you come into the picture? You will have :
At least 3 years of experience working in a risk and compliance role. Matured leader, independent, hardworking, eager to learn
Bachelor's preferred
Experience within payments / FinTech industry
Expert Knowledge in the Global Regulatory environment and AML/Compliance requirements.
Some years of working experience in compliance, legal or other relevant fields (finance, audit) or at a recognized international third-party service provider are advantageous.
Multi-lingual in Spanish strongly preferred, Portuguese and French also desirable
NOTE:This role requires candidates who are authorized to work in the US.
Benefits
Comprehensive medical, dental, and vision plans
401K plan with an employer match
Generous paid parental leave for primary and secondary caregivers
Commuter benefits & a fully stocked kitchen with rotating snacks and beverage
Employee referral bonus program
Work for a company whose values focus on career advancement, mentoring and transparency
Generous PTO in addition to paid leave between Christmas and New Year
Company-wide social events, happy hours, and so much more.
Our beautiful HQ office is based in the heart of SOMA in San Francisco, along with a thriving office in Miami
At Nium we center our way of work around 3 core values globally -
#KeepItSimple, #MakeItBetter and #WinItTogether.
What's it like to be a Nium'er?
We cut through complexity, simplify at speed and operate with scale in mind.
We build innovative solutions that make our customers' lives better.
We win in this competitive market by collaborating as one team.