Director of Risk Management - Global Payments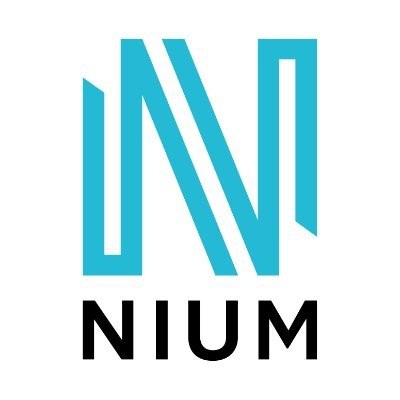 Nium
Singapore
Posted on Monday, May 8, 2023
Nium was founded on the mission to build the global payments infrastructure of tomorrow, today. With the onset of the on-demand economy, its single platform for global payments and card issuing is shaping how banks, fintechs, and businesses everywhere to disburse and collect funds instantly across borders. Its payout network supports 100 currencies and spans 195+ countries, 100 of which in real-time. Funds can be disbursed to accounts, wallets, and cards and collected locally in 35 markets. Nium's growing card issuance business is already available in 34 countries. Nium holds regulatory licenses and authorizations in over 40 countries, enabling seamless onboarding, rapid integration, and compliance – regardless of geography. The company is co-headquartered in San Francisco and Singapore, with regional offices in London, Amsterdam, Hong Kong, Mumbai, Bengaluru, and Chennai.
Risk Management forms the backbone of NIUM's business : it not only represents the financial interest of the company but also its clients providing the optimal balance between risk mitigation, customer experience and profitable business growth. The Director of Risk Management is responsible for developing and managing the end-to-end framework governing fraud and financial risk across all business jurisdictions where NIUM operates.
Working in a fast-paced environment, you will be responsible for shaping strategies, policies, and processes for NIUM products and services. Reporting to the Global Head of Fraud Risk management, the role holder will partner closely with colleagues in other functions such as Fraud Operations, Compliance, Product, Sales, Marketing, Finance, Servicing, Legal, and Technology to ensure that all related risks are maintained within the company's risk appetite.
You will also be expected to regularly represent the company and the risk management function to external parties such as NIUM clients, business partners, regulators, and industry peers.
You will ensure business activities are in line with our company policies and financial exposure is properly assessed and controlled within acceptable limits. You will also conduct regular audits to identify potential threats, develop plans to prevent and mitigate problems and produce relevant reports to senior management.
In this role, you should be highly perceptive and methodical with the ability to communicate effectively, presenting and articulating your plans and decisions in the most convincing way.
Responsibilities
Be responsible for the end-to-end risk management strategies with a particular focus on fraud and financial risk
Be the global subject matter expert from a risk perspective; develop, implement and adapt related policies, procedures, systems, and processes
Drive improvements in our on-boarding processes and tools, developing adequate collateral calculation and requirements
Conduct periodic customer reviews and audits to ensure existing programs are in line with the contractual agreement with NIUM and our risk is properly assessed and is underwritten within the approved level
Act as the trusted risk advisor to all stakeholders across Nium, influence and drive the appropriate risk culture across the organization
Effectively challenge adequacy and design of controls, identify process improvements, and implement prevention strategies to strengthen existing controls
Develop and continuously enhance policies, processes, and controls for mitigating credit risk exposure and preventing fraud
Promote an effective risk management framework by proactively identifying areas of financial risk exposure across processes and capabilities
Partner with other teams across the company to support cross-functional projects, products development, processes, and methodologies
Manage key components of the risk program and drive foundational enhancement to drive scalability, efficiency, automation, and effectiveness
Requirements
10+ years of both credit and fraud risk management experience in retail banking, payment, or financial technology firms
Expertise in card issuing and merchant acquiring is an absolute must
Experienced in risk assessment and control, balancing risk efforts with business growth objectives
Experience developing models and risk scoring is highly desirable
Strong program and project management skills
Ability to thrive in a fast-paced environment and embrace changes effortlessly
Experience managing remote teams across various geographies
Excellent communication and presentation skills
BSc/BA in Law, Business, Finance or a related field
Professional Risk Manager (PRM) certification is a plus
At Nium we center our way of work around 3 core values globally -
#KeepItSimple, #MakeItBetter and #WinItTogether.
What's it like to be a Nium'er?
We cut through complexity, simplify at speed and operate with scale in mind.
We build innovative solutions that make our customers' lives better.
We win in this competitive market by collaborating as one team.