Senior Finance Officer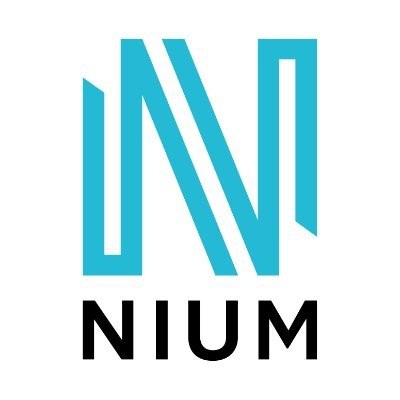 Nium
Accounting & Finance
San Gwann, Malta
Posted on Monday, May 8, 2023
Nium was founded on the mission to build the global payments infrastructure of tomorrow, today. With the onset of the on-demand economy, its single platform for global payments and card issuing is shaping how banks, fintechs, and businesses everywhere to disburse and collect funds instantly across borders. Its payout network supports 100 currencies and spans 195+ countries, 100 of which in real-time. Funds can be disbursed to accounts, wallets, and cards and collected locally in 35 markets. Nium's growing card issuance business is already available in 34 countries. Nium holds regulatory licenses and authorizations in over 40 countries, enabling seamless onboarding, rapid integration, and compliance – regardless of geography. The company is co-headquartered in San Francisco and Singapore, with regional offices in London, Amsterdam, Hong Kong, Mumbai, Bengaluru, and Chennai.
Where do you come into the picture?
The Senior Finance Officer will report to the Financial Operations Manager, and act as a point of reference for our Finance Analysts, assisting with any issues, queries relating mainly to the reconciliation and safeguarding of our clients funds, and the reconciliations of all transactions relating to our card issuing program, and other third party program managers.
Our Senior Finance Officer has the opportunity to evolve in a dynamic environment, taking initiative on operations and supporting our very ambitious growth objectives.
What would a day in your life @ Nium look like?
Settlements clearing and daily payments to Card Schemes
Assuring all safeguarding payments and payments to schemes are processed by the team, and approved in a timely manner.
Obtain monthly updates from finance officers, with regards to any reconciliations issues, and escalate any such issues with FinOps manager in a timely manner.
Assist in building automated and streamlined sheets/processes for current and new reconciliations that still need to be started.
Where needed, challenge and work towards the improvement of our operational internal accounting procedures, policies, operations, management controls and reporting
Assist with yearly external audit; help with the team's preparation reconciliation statements on a monthly basis
Assist corporate team with preparation of monthly client funds bank entries and month-end journals
Other financial reports as requested on an ad-hoc basis
Assist in meeting daily regulatory requirements for safeguarding clients' funds
Requirements
In possession of a qualification in Business and Computing, Finance, or equivalent, and with at least 2 years experience, working within a similar role
Previous experience in an environment working with VISA and Mastercard card-issuing, and knowledge in card issuing reporting and reconciliations
Conversant with a strong interest in both IT and Finance
Knowledge in databases and SQL querying language
Good proficiency in Microsoft excel
Results orientated, proactive and can-do attitude
Benefits
Hybrid working environment, 3 days in the office and 2 days work from home.
Full health insurance coverage.
Annual wellness stipend for sports equipment or gym memberships.
Free-flowing, healthy snacks at our Malta office location.
Professional training and development opportunities.
Paid maternity and paternity leave.
At Nium we center our way of work around 3 core values globally -
#KeepItSimple, #MakeItBetter and #WinItTogether.
What's it like to be a Nium'er?
We cut through complexity, simplify at speed and operate with scale in mind.
We build innovative solutions that make our customers' lives better.
We win in this competitive market by collaborating as one team.