Sanctions Manager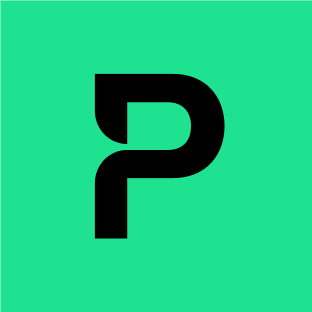 Payhawk
Legal
Lithuania
Posted on Tuesday, September 19, 2023
Company Mission
Payhawk is the leading global spend management solution for scaling businesses. Headquartered in London and combining company cards, reimbursable expenses and accounts payable into a single product; its future-facing technology enables finance teams to control and automate company spending at scale.
The Payhawk customer base includes fast-growing and mature multinational companies in 32 countries including LuxAir, Gtmhub, and Wagestream. With offices in New York, London, Berlin, Barcelona, Paris, Amsterdam and Sofia; Payhawk is backed by renowned investors such as Lightspeed Venture Partners, Greenoaks, QED Investors, Earlybird Digital East, and Eleven Ventures.
Our values include supporting flat hierarchies, taking ownership and responsibility, seeking and providing feedback, managing constructive critique, and speaking our minds. We understand that the best ideas don't all come from the same place, so we encourage diversity and inclusion in all areas of our work.
The future of fintech is about more than money, and we believe in work-life balance, continual learning, and empowered teams. We're also on a journey to improve our environmental and social impact and become B Corp certified. From virtual cards to digital subscriptions, our software and automation help take paper out of the equation for our customers, too.
We're changing the world of payments, and we're looking for an exceptional team to help us.
About the Role
Payhawk Financial Services UAB ('PFS UAB') is a licensed Electronic Money Institution ('EMI') in Lithuania. We are looking for an extraordinary Sanctions Manager/Quality Assurance Lead to navigate between the applicable sanctions' regimes and evaluate adherence to AML policies and procedures.
Responsibilities
Establish and review the Company's sanctions related policies and procedures;
Provide recommendations on the enhancement of sanctions controls and participate in various system testings and remediate gaps if necessary;
Ensure sanctions risk/ breach incidents/ issues/ internal events (operational risk events) are identified and properly managed (including timely reporting and escalation, root cause identification, remediation action and etc.).
Provide advice and support in all sanctions related matters;
Serve as escalation point for sanctions screening alerts that cannot be readily resolved by the appropriate operational unit;
Develop and deliver on-going targeted sanctions training to the lines of business;
Prepare regular reports to the Management Board regarding Sanctions Implementation within the Company;
Establish and maintain Quality Assurance framework within the Company, conduct ongoing quality assurance reviews.
The ideal candidate should have 3+ years of experience in a similar role in a regulated Financial Services industry (such as a payment FinTech or banking) and ideally, in a fast-scaling environment, where they were responsible for building sanctions compliant processes.
Essential Requirements
At least 3 years' experience in a regulated banking or payment industry in the finance/payments area;
Sound knowledge of payment operations, card schemes and AML regulatory requirements;
Great communication and language skills (English and Lithuanian)
Candidate to be based and have the right to work in Lithuania.
Optional / Good to have
Good understanding of the SaaS industry and venture-backed businesses;
Experience in a fast-scaling, high-velocity and dynamic environment;
Experience with a global, cross-border business with other group entities providing and receiving services from the Lithuanian EMI applicant entity;
ICA or CAMS certification in sanction risk topics would be considered as an advantage;
Previous experience specializing in Sanctions compliance or Quality Reviews.
Company Benefits
30 days holiday paid leave
Competitive compensation package
Two weeks exchange policy to another Payhawk office (London, Berlin, Barcelona, Sofia)
Regular team-wide events
Additional Medical care
Opportunity to use the Payhawk product
Payhawk is an Equal Employment Opportunity Employer. Qualified applicants will receive consideration for employment without regard to race, color, religion, sex, sexual orientation, gender perception or identity, national origin, age, marital status, protected veteran status, or disability status.